The couture shows just wrapped up in Paris. Haute Couture is the highest-end fashion imaginable, where everything is made-to-order, by hand, and usually in ateliers in Paris. The price tag is also as high-end as they come, with dresses costing as much as a small plane. Now is when you are probably thinking, "Who can afford these things?," and the answer is royalty and other filthy rich types, as well as the celebrities who get to prance and preen on red carpets (but who generally just borrow the looks).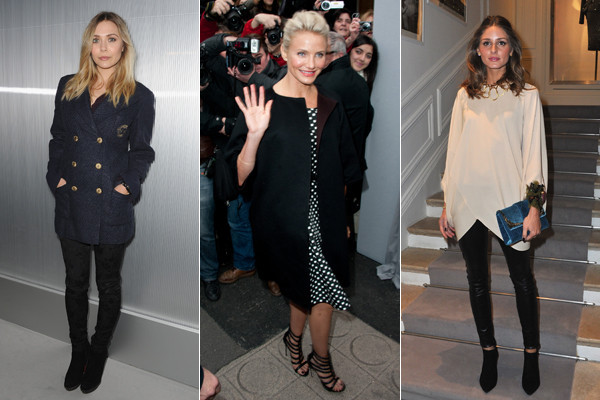 Photo Credits: Getty Images
Couture, while totally unaccessible, is a chance for the handful of designers (Chanel, Jean Paul Gaultier and Givenchy are a few houses that design couture collections) to really let their imaginations run wild, while celebrity stylists imagine red carpet magic moments. Equally as entertaining are the people who attend the shows -- true fashion devotees are always front row (think Daphne Guinness and Anna Dello Russo), and their style is usually just as impressive as what's on the runway. We've gathered our favorite looks from the couture shows. Tell us, which look is your favorite?
CELEBRITY RELATED LINKS YOU MAY LOVE:

Emma Roberts Turns Up The Heat At Sundance - FabSugar

You'll Never Guess Hilary Duff's Favorite Piece Of Maternity Wear - People Style Watch

Most Stylish Celeb Couples - InStyle

Men in Skirts: Kanye West, Marc Jacobs, and Others - Elle

Avril Lavigne's Nail Line for Sally Hansen Definitely Includes Skulls, Stars And Sparkles - Racked
BEFORE YOU GO