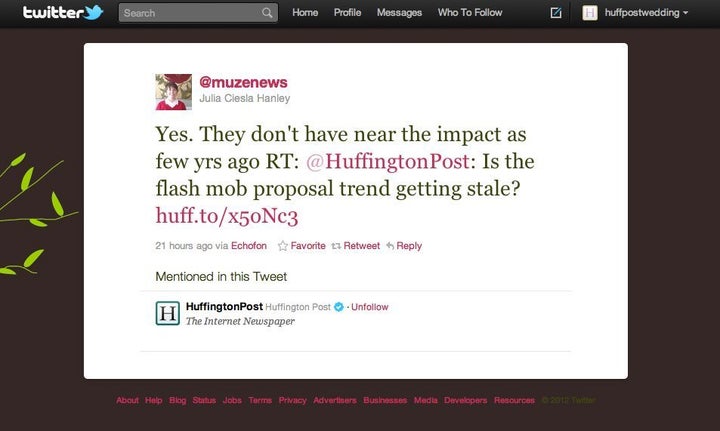 Flash mob proposals were amusing for a year or two, but here at HuffPost Weddings, we're itching for something new.
We wondered if our readers were over the trend too, so we posed the question: "Is the flash mob proposal trend getting stale?"
According to the Twitterverse, the answer (for the most part) is a resounding yes. Click through the slideshow below to see what our readers had to say, and add your opinion in the comments.