There's nothing better than a DIY project that looks stylish and three times more expensive than it really is, or in this case ten times more expensive. Ever heard of Jeffrey Campbell, the famous footwear designer? His 'Tick' shoe retails for about $170, and this Craft Of The Day will show you how to get the same look for under $20! Just find an inexpensive pair of wedges, buy a whole lot of thumbtacks and read the instructions below.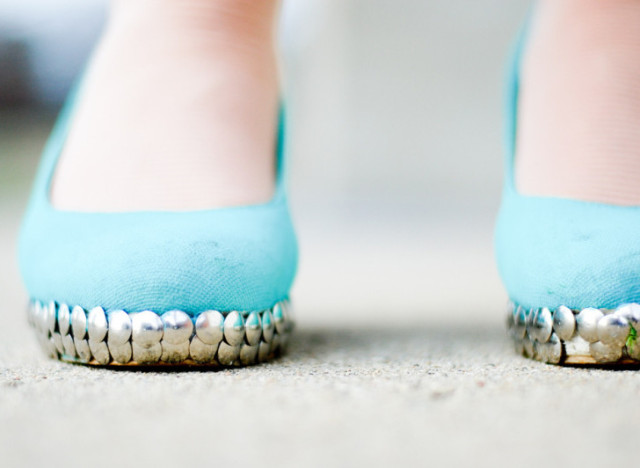 Flickr Photo by Stacie Grissom
What You'll Need
Wedges
Thumbtacks
Glue
How To Make It
1. Place a layer of craft glue on a portion of the cork wedge.
2. Push thumbtacks into the shoe so that the cap is stuck in place by the glue.
3. Continue going around the shoe, layering the edges of the thumbtacks over one another so no portion of the wedge shows.
4. Let dry and enjoy! (You can also paint the canvas shoe with fabric paint for a completely new look.)
For a photo tutorial, head over to Stars for Streetlights. And, be sure to check out the other great crafts in our Craft Of The Day slideshow below.
PHOTO GALLERY
Craft Of The Day