Some celebrity clothing lines make perfect sense: Gwen Stefani's grungy-chic L.A.M.B., for example, or Dita Von Teese's Von Follies lingerie.
Then sometimes celebs team up for product lines that seem to make no sense at all.
Today we glimpsed pictures of Halle Berry shooting a shoe commercial... in Germany. The Hollywood star was on a set in Berlin, promoting her new line for German shoe chain Deichmann to be called 5th Avenue by Halle Berry.
We're not sure why Berry chose to launch a line with Deichmann, a brand we'll admit we'd never heard of. We're also not so clear on why Berry would have a shoe collection to begin with, seeing as she's not famous for being high heel-crazy (like some stars we know), nor is she known for her remarkable red carpet footwear (she's no Daphne Guinness or Lady Gaga).
But for whatever reason, Halle is Deichmann's new spokesperson and has designed a whole collection that will hit European stores in March.
Curious what they'll look like? Check out pics of Halle's shoot below.
PHOTOS: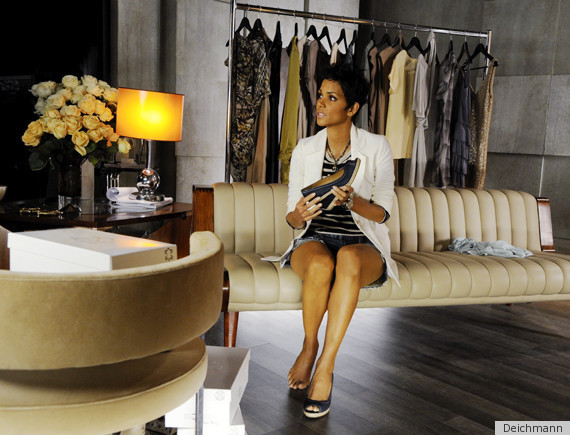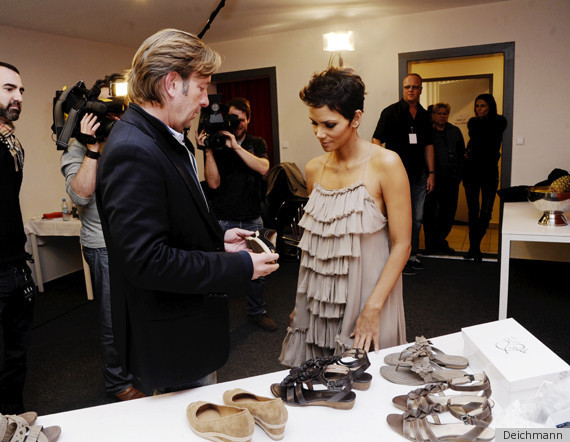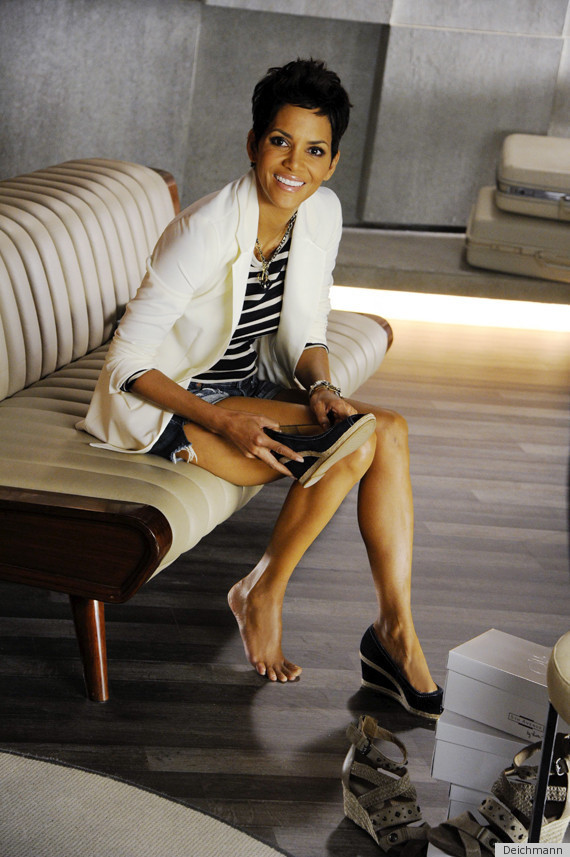 BEFORE YOU GO