Brooklyn-based Brian Donnelly, known mostly as KAWS, mixes graffiti and cartoon imagery to create juicy, larger-than-life characters that look a little past their prime. Spongebob Squarepants, Mickey Mouse, the Michelin Man... the gang is all here, yet large black X's over the eyes show these childhood symbols' childhood days are long gone. Looking at a KAWS work feels like watching your favorite child star get checked into rehab. America's beloved characters are all grown up and up to no good, it seems.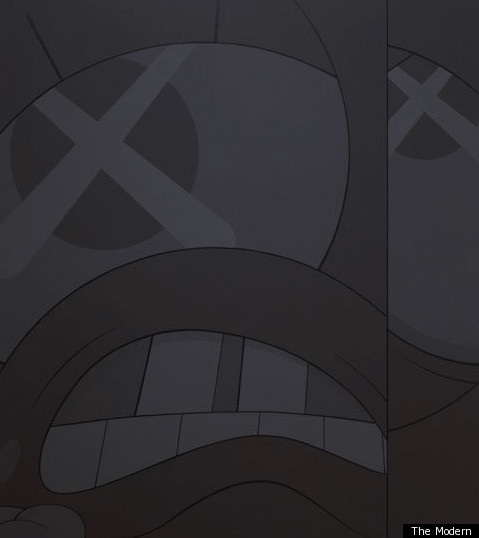 KAWS' signature touch on his creations are the large X's that block out their eyes. "X" as in negated, "X" as in a kiss, "X" as in death, "X" as in XXX pornography, "X" as in a mathematical variable, "X" as in unknown, "X" as in on sale. The many possible understandings of these humorous yet uncomfortable images leave you feeling betrayed by your first animated childhood friends. The obscene and the morbid mingle with the squeaky-clean and the cute, revealing a discomforting mixture.
Whatever your interpretation, the work is entertaining and amusing enough to stand on its own visually. Balloony cartoonish forms with a glossy finish are easy on the eye, making it kind of easy to forget how messed up the images really are. What do you think? See a slideshow of his images below and let us know your impressions in the comments section.
The Modern Art Museum of Fort Worth will show KAWS' work until February 19 in the exhibition 'focus:KAWS'.
BEFORE YOU GO