Maurice Holder of Cornwall, England, was out for a stroll when he felt the ground beneath his feet give way. Fortunately, his canine companion Monty sprung to the rescue shortly after, The Mirror reports.
According to The Telegraph, Holder slipped 40 feet down a ravine, temporarily lost consciousness, and awoke to find Monty still by his side.
The Sun reports that the labradoodle then raced down to the local pub to sound the alarm. According to The Mirror, Monty's owner was transported to the Royal Cornwall hospital and treated for head injuries and six broken ribs.
"Monty is absolutely the perfect pet," Holder said of his pooch, according to The Telegraph. "I wouldn't say he is always the best behaved but he is loyal and that is what matters -- man's best friend."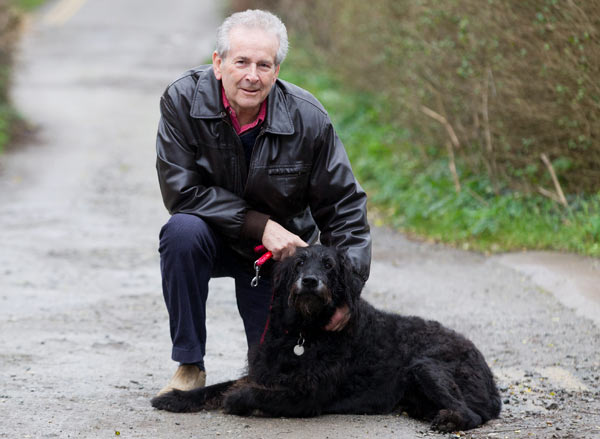 Mr. Holder, a 73-year-old retired sales director, poses with Monty, his 11-year-old labradoodle.