Estonian model Merilin Perli may only be 17 years old, but she has already walked for some of fashion's biggest designers including Calvin Klein, Chanel and Prada. First making an appearance on the international fashion scene in June 2011 when she modeled Prada's resort collection, Perli has since landed editorials in Dazed & Confused, Lula and Vogue Russia. Though she is still in school, Perli is planning to take on fashion week this February, and we have no doubt that she will take the scene by storm. What's next for this new face? We'll just have to wait and see.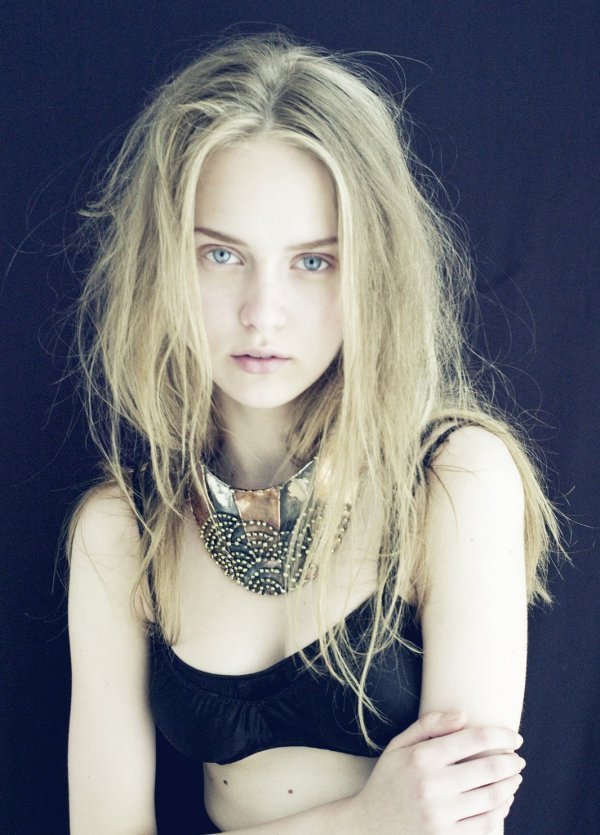 Marilyn Model Merilin Perli. Photograph by Emanuela de Paula
How were you discovered?
I decided to try it out myself, and my mom sent my pictures to my agency in Estonia.
What do your friends and family think about your modeling career?
They are all very supportive and happy for my success. They keep me going!
What was your first job?
It was a small shoot for an Estonian magazine, "Anne."
What was the most exciting job you have been on? What is the one you were the most nervous for?
I guess the biggest ones are always the most exciting ones. For me the shows for Calvin Klein and Chanel last season made me both excited and nervous!
What models have you been compared to?
They say I look a bit Sixties, so mostly to models like Twiggy.
What models do you most admire?
There are many, but I adore Lara Stone and Natasha Poly.
Who are your favorite designers?
Patrizia Pepe and Donna Karan.
Which designer would you most like to walk for?
I haven't walked for designers like Marc Jacobs and Balenciaga yet, so being able to work with them would be pretty awesome.
Do you have any lucky charms that you bring to castings or shoots?
I have my stuffed toy duck, which I bring with me to every country I travel to.
What do you wear to a casting/shoot?
I'm usually very casual and wear a lot of black, so jeans, a pair of cool boots,and a top make for the best outfit.
What is the nicest thing you have been told at a shoot?
I don't really remember anything mean said to me. The nice things to hear are like "Oh, you'll have a big career." That's really flattering!
What music do you like to listen to?
Dubstep, DNB.
What are your favorite beauty products/tips?
A lot of beauty sleep is enough for me!
What would you do if you weren't modeling?
Probably something to do with psychology.
Where do you see yourself in 5 years?
At the highest point of my modeling career.
Take a peek in our gallery below for some photos of Perli in action:
FASHION RELATED LINKS YOU MAY LOVE:

Karlie Kloss Has Her Cake And Eats It, Too - The Cut

18 Styles That Celebrate The Year Of The Dragon - iVillage

NYC Street Style, Video Edition - Refinery29

25 bras under $25 - Lucky

Backstage at Paris Men's Fashion Week - Daily Beast