Avon feted the 20th anniversary of its Anew skincare line Wednesday night with a celebration of the decade in which it launched. "Fresh Prince Of Bel-Air" star Alfonso Ribeiro served as the evening's mystery guest, regaling the crowd with his signature "Carlton dance," while the event's soundtrack consisted of Hanson, Blind Melon, Hootie & the Blowfish and other era-appropriate selections. And most important, '90s supermodel Paulina Porizkova, the face of Anew, was on hand to answer our questions about aging gracefully, beauty regrets and the merits of riding a scooter.
What's your top beauty tip?
Stay out of the sun. I've stayed out of the sun since my mid-20s. If I'm going on vacation, I'm sunbathing, but I have SPF on. And I always keep my face out of it more than in it.
Any beauty regrets?
When I look back at those pictures where I looked insane, I think "how fun." I was having a really good time, but I looked crazy. As a model, my hair and makeup were always done by someone else. It wasn't my responsibility to look the way I did in pictures. But in my real life in the '80s, I was a punk. I would spray my hair green and blue, and I would do tiger makeup. But now, I look at it and I'm like, "good for you that you did that."
How did you and Avon become partners?
I insisted that they sent the product to me before I agreed to do the commercial, which you have to know is very unusual. I feel like I've been a whore my entire life doing people's products that I never use, and I'm very honesty-conscious in my old age. I used this stuff, and I thought it was great.
Tonight's event has a '90s theme. What's your favorite and least favorite fashion trend from the decade?
I know that the '90s were a wonderful time for Avon, but man, it sucked for fashion and that's the honest truth. Flannel? Hello! And the plain, no-makeup thing? Hello!
Were you a "Fresh Prince of Bel-Air" fan?
I know Alfonso as a director. He directed me in a sitcom that I did a guest part on last year. I don't even know him from "The Fresh Prince."
What was he like to work with?
Awesome! Funny, and so fun. He was a serious director -- he would come up and give me my instructions, but then he would say something funny and laugh. He's a guy with a sense of humor but a serious work ethic.
You're featured in "About Face," Timothy Greenfield-Sanders' new documentary about models' attitudes toward beauty and aging. What do you hope the film conveys?
The truth. I think the truth is sorely lacking, with the Twitterverse and everybody jumping on everything you say. People become really calculated about what they say. Everything out there is so homogenized. Everybody looks the same; everybody sounds the same. I'm hoping for a bit of truth, an open window and a little bit of air.
What's your advice to today's young models?
The same advice I've always had for them. Acquire a sense of humor, if you don't have it. Or get out. You're not going to survive very well unless you have one.
Who were your beauty icons when you were starting out, and who are they now?
I've always loved Audrey Hepburn and Ingrid Bergman. Lately, I've added a list of women who've dared to age beautifully. Aging doesn't take talent, but aging well does. So, I've added a whole list of people I think are aging well to my worship list. I look to them for what the next step is -- sometimes it is a facelift. Jane Fonda looked amazing at the Golden Globe Awards. Diane Keaton has sagging eyelids, but I'm like, "Thank you! You can look beautiful with it." I take my cues from the women ahead of me. I just think that when you start putting things into your face, you start altering the way your face looks. You're actually putting in foreign matter, and you look different. Sometimes you look fantastic, but you look different.
I hear you have a scooter. How often do you ride it?
I have to take the scooter up to my son's school on 80th Street every day, so it really comes in handy for that. I use it every day, instead of a cab or subway. You know how cheap it is? I don't understand why everyone in New York doesn't have one. Mario Batali and I have the same scooter, except he has it in a different color.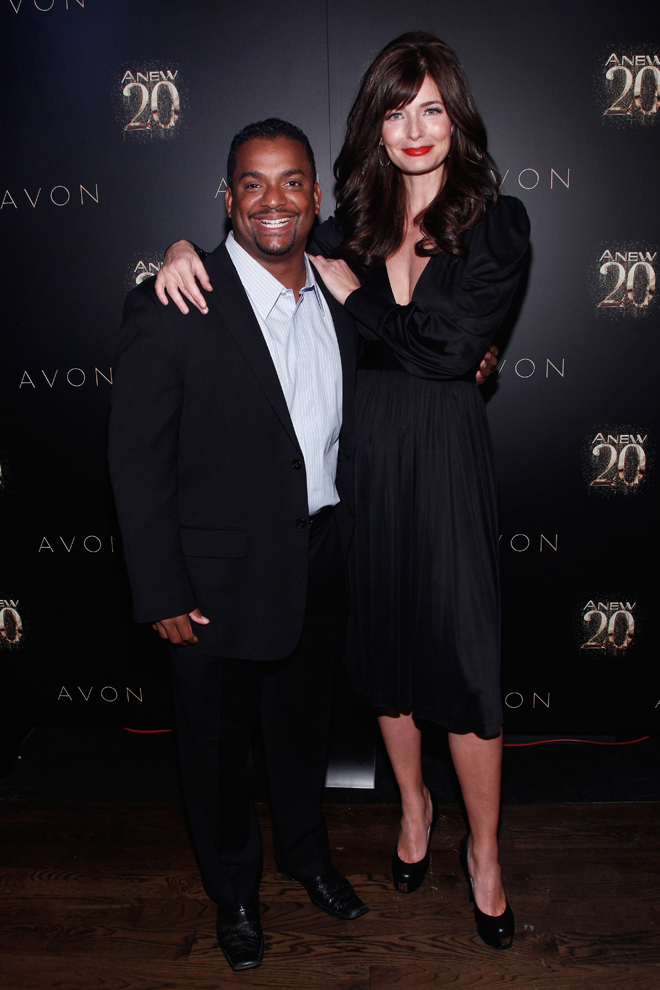 Getty