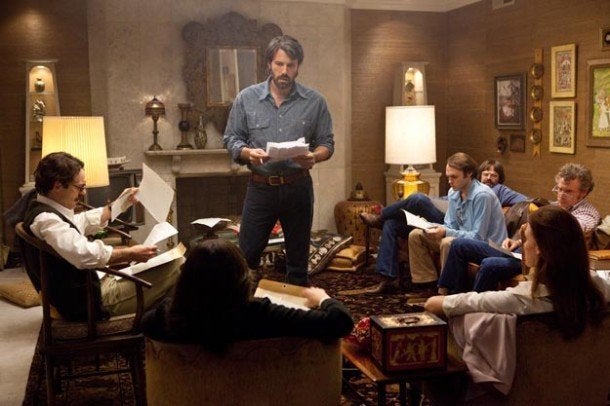 A shaggy-haired, bearded Ben Affleck holds court in a new image from his next directorial feature, "Argo."
Affleck, who will also star in the film, plays Tony Mendez in this wild true story about a CIA rescue mission that took place in 1979. After their colleagues were taken hostage by the Iranian revolutionary government, six U.S. diplomats sought protection in the Canadian embassy, where spymaster Mendez masterminded a cover story that presented them as Canadian film workers out on location. The unlikely story succeeded, and Mendez has become an author and speaker legendary in the spy community.
The film also stars Bryan Cranston, Alan Arkin, John Goodman and Kyle Chandler.
Check out the official synopsis beneath the new image. The film is set to hit theaters on September 14th.
PHOTO: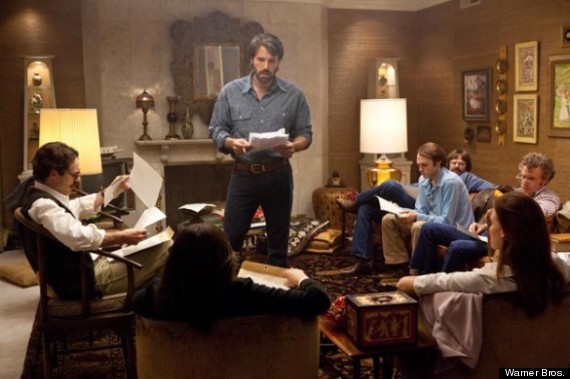 Based on true events, "Argo" chronicles the life-or-death covert operation to rescue six Americans, which unfolded behind the scenes of the Iran hostage crisis--the truth of which was unknown by the public for decades.

On November 4, 1979, as the Iranian revolution reaches its boiling point, militants storm the U.S. embassy in Tehran, taking 52 Americans hostage. But, in the midst of the chaos, six Americans manage to slip away and find refuge in the home of the Canadian ambassador. Knowing it is only a matter of time before the six are found out and likely killed, a CIA "exfiltration" specialist named Tony Mendez (Affleck) comes up with a risky plan to get them safely out of the country. A plan so incredible, it could only happen in the movies.
BEFORE YOU GO
PHOTO GALLERY
Stars On Set