If you thought drums were only for making music, you're wrong! But, it's okay because we did too. That is, until CustomMade Artisan Tim Sway of Tim Sway Perspectives opened our eyes with this innovative side table.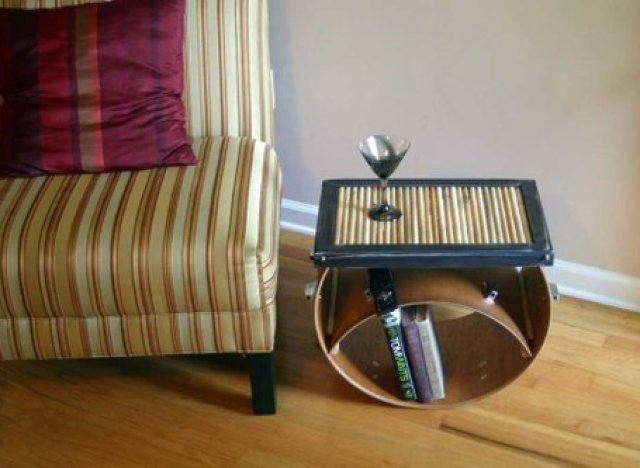 Photo by Tim Sway of Tim Sway Perspectives
Made from a salvaged bass drum and used drumsticks, this table is definitely something unique to behold. We love the juxtaposition of the parallel lines in the top against the organic curve of the base, and the extra spot to store books is a huge plus. With a nice modern aesthetic, we think this table would look great in anyone's home -- even a non-music lover!
Want to see more? Visit CustomMade to browse for more of these amazing and unique works or check out these other creations in the slideshow below.