WHO: "Rise of The Planet of The Apes," star Freida Pinto
WHAT: The chic actress stepped out with boyfriend and "Slumdog Millionaire" co-star, Dev Patel wearing a classic checked shirt, cropped jeans and a bright cross-body bag.
WHERE: The Little Door Restaurant in Los Angeles on January 29th.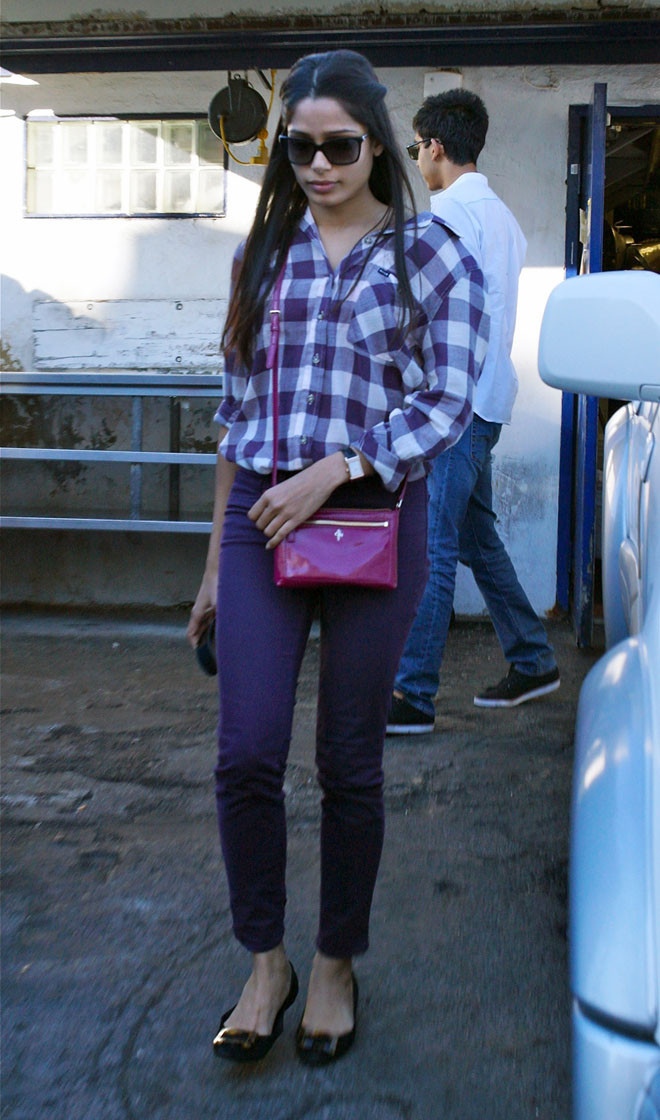 Fame
For more look of the day photos, click through the slideshow below.