How does a tween celebrity know she's made it?
She lands a Teen Vogue cover, of course.
Then again, Kylie and Kendall Jenner "made it" long ago simply by being related to Kim Kardashian. Kylie, 14, and Kendall, 16, are half-sisters to Kim, Kourtney and Khloe and have appeared up on "Keeping Up With The Kardashians" to share their coming-of-age (including getting tattoos and going on birth control) with the reality TV audience.
Like their sisters, they've turned their TV fame into additional gigs: modeling, designing, modeling, on-air interviewing and, er, more modeling.
Now they're using their posing-and-smiling skills on the cover of Teen Vogue's March 2012 issue, as evidenced by a pic posted by KrazyForKourtney (@PureKourtney) on Twitter. Kylie and Kendall were previously photographed for a Teen Vogue story called "Growing Up Kardashian" in January 2011, but this is their first cover.
Although it's no Vogue or W (that's reserved for the Fanning sisters), Teen Vogue is the biggest fashion mag for teens -- and the Jenners have landed the coveted March cover.
But really, we should expect no less. As the cover line reads, the Jenner siblings are "Kardashians in training," meaning there is no media outlet they can't conquer. Get used to seeing even more of these girls than before.
UPDATE: The cover story is up on Teen Vogue's website and the cover is live -- check both the leaked cover and the real thing out below and see the full shoot on TeenVogue.com.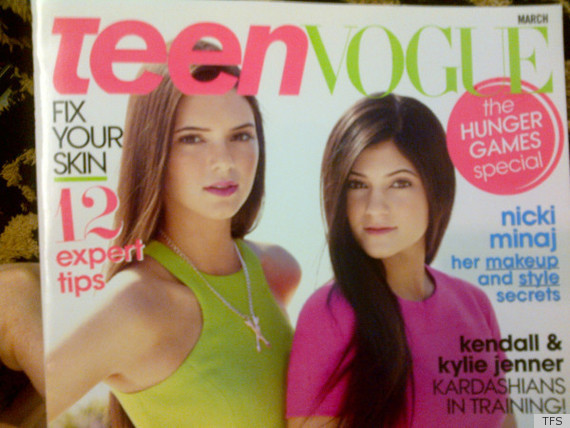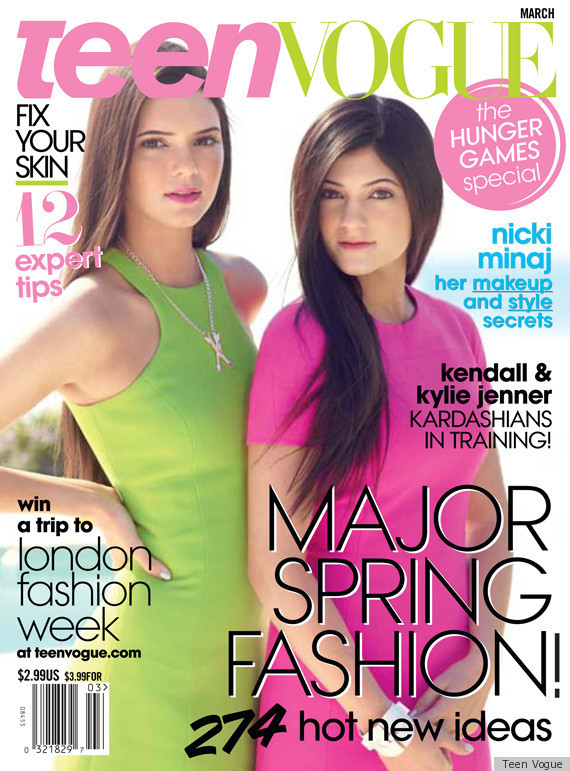 BEFORE YOU GO