There's nothing worse than being in a business meeting and reaching into your bag for your day planner, only to pull out a raggedy spiral notebook (in my case there's usually a few receipts floating around, and if I'm really lucky, feminine products that always seem to pop out at the most inopportune of times). Thank goodness for Graphic Image, maker of just about any small leather good you could want or need (day planners, wallets and luggage tags, oh my!).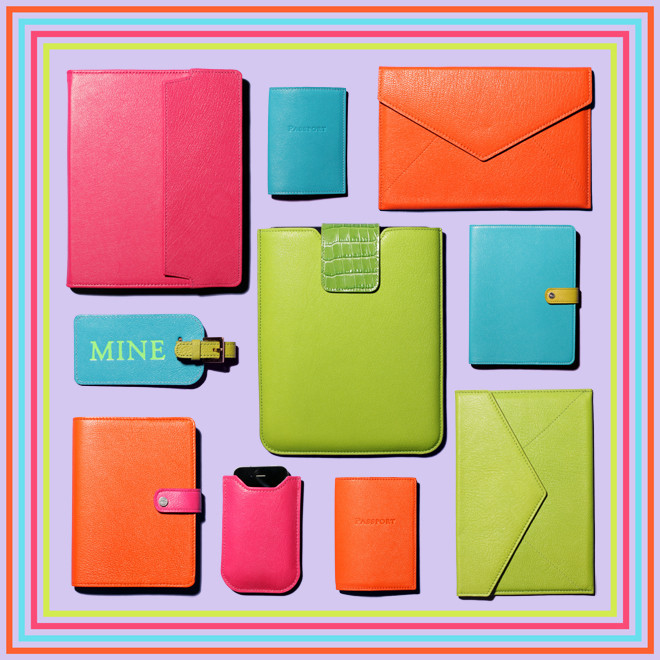 Photos Courtesy Of Bobby Doherty
If you're reading this and scoffing, "Who still has a day planner? How lo-fi!," not to worry, they have our tech needs covered too, with all manner of iPad cases, BlackBerry holders, Kindle covers -- in any color or material you could want. Get going and kiss those cluttered days good-bye!
Need help narrowing down? We've gathered a few of our favorite products from their site below.
PHOTO GALLERY
Site Of The Week: Graphic Image
FASHION RELATED LINKS YOU MAY LOVE:

20 Fashion Trends We Hope Never Return - Glamour

Sneak Peek: Check Out The Adidas For Opening Ceremony Collection - FabSugar

15 Ways To Tie A Scarf - The Frisky

Sofia Coppola's Marni For H&M Campaign - Elle

Nanette Lepore Gives Us A Studio Tour, Drinks Bloody Marys - Racked
BEFORE YOU GO