We all have items in our closet that originally belonged to someone else, be it a family member, friend, friend of a friend or an ex. In Stylelist's new column "I Stole My..." we confess to our crimes, revealing the item that we love so much, we'd do a little jail time.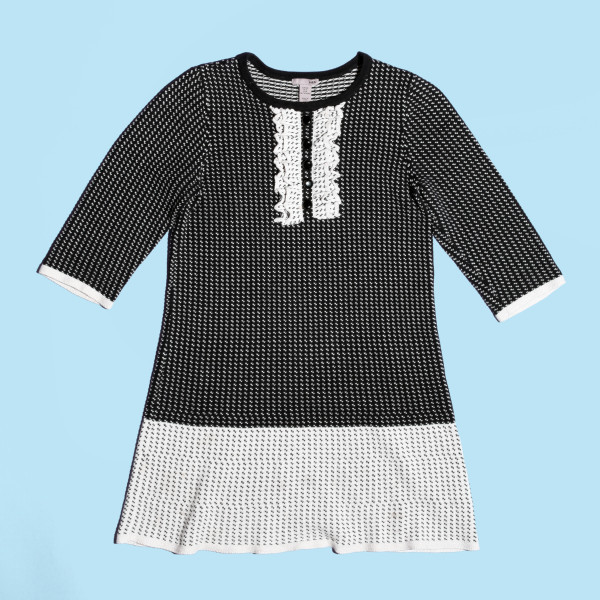 Photo by Bobby Doherty/AOL
You know those friends who always seem to find the best stuff in the most unlikely places? My Vassar college classmate Sadie is truly gifted in that department.
In Poughkeepsie, New York, an upstate town with minimal fashion, the two of us were relegated to local shops like The Dreaming Goddess, a hippie shop filled with incense, or Elizabeth Boutique. To get our fashion fix, the Poughkeepsie Galleria was our one respite.
While a very nice mall, the Galleria is pretty standard in its holdings. Forever 21, Gap, Target and H&M were a few of the stores that catered to a more youthful customer. With a college student's budget, I was always especially discerning on these shopping trips, struggling to find something that I absolutely loved. Sadie was a completely different kind of shopper. On Saturday afternoons that should have been spent in the library, we would both aimlessly wander through the aisles. While I came out empty-handed, Sadie would frequently find some high street treasure.
Sophomore year, she picked out this dress at H&M. It was a bargain, as I recall, at less than $40. It looked really cute on her... so cute that I borrowed it a few months later, and she has yet to get it back. This little H&M dress, which was just one of many that Sadie owned, became a signature of mine during the semester I spent in London my junior year and a staple of my thesis-writing wardrobe during senior year. On first glance, I never would have picked it out on my own, the ruffles are perhaps too girly for my style and I generally avoid a drop waist, but once it was in my closet I wore it all the time.
Eventually, Sadie asked for the dress back. It was winter, and she needed sweater dresses. I reluctantly obliged, wishing I still had the dress in my possession. When Sadie, a Los Angeles-native, moved to New Orleans after college, she kindly offered me back the dress, figuring I would wear it more during a New York winter than she. Now she definitely won't get it back.