I'm very open about my battles with dark spots and hyperpigmentation as I've tried just about every corrector and concealer to hide my "flaws." While my skin tone has improved thanks to not being lazy about wearing sunscreen and mostly this serum, Philosophy's new brightening product has become essential as my complexion changes.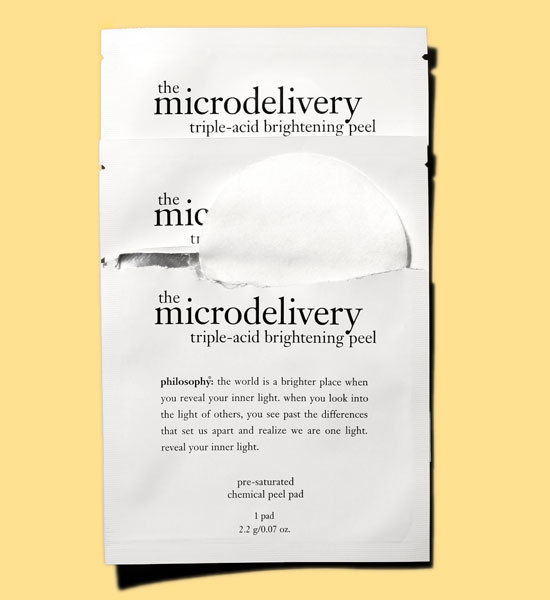 Philosophy Microdelivery Triple-Acid-Brightening Peel, 12 pads for $68, sephora.com. Photo: Bobby Doherty
I've been using the peel pads on my face, hands and elbows for two weeks now and notice that it instantly scrubs away flaky skin and helps to brighten up my dull complexion -- allowing me to ease up on the cleansing brush and heavy moisturizer. Plus, swiping my knees has helped to make them feel softer and look much younger. I can't wait to flaunt them in skirts and shorts come spring.
Click through the slideshow below for other beauty products I've tested.