If there was any doubt Selena Gomez is ready to leave her Disney image behind her, just check out her decidedly grown up photo shoot for Cosmopolitan magazine.
The actress and popstar wears a cleavage-baring dress on the cover of the magazine's March issue, and dishes on her relationship with teen heartthrob Justin Bieber.
"I'm just like every 19-year-old girl. If you're in love, you're in love to the fullest, and you just want to go to the movies, hang out, and be as normal as possible," she told the magazine. "I'm fortunate that I've found someone who has that philosophy."
Fresh off of wrapping a five-year run on her hit Disney series, "Wizards Of Waverly Place," Gomez has been slowly introducing a more adult image to her fans. First came the sexy stage costumes and now she's trying her hand at more "edgy" roles, like the upcoming "Spring Breakers," directed by Harmony Korine.
Gomez stars alongside Ashley Benson and James Franco, in the film which follows a group of college girls on a wayward adventure that includes robbing a fast food restaurant and getting involved with a murderous drug dealer. "Princesss Protection Program" it is not.
The March issue of Cosmopolitan hits newsstands Feb. 7th.
PHOTO: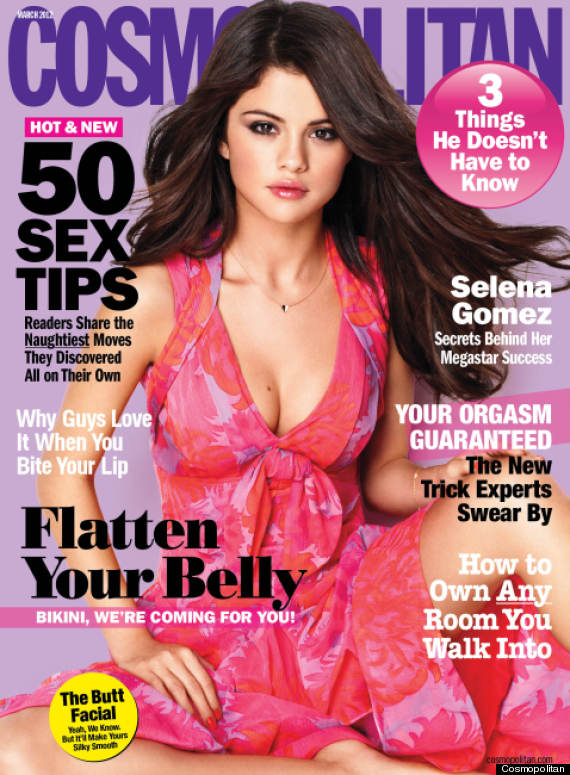 PHOTO GALLERY
Selena Gomez Photos
BEFORE YOU GO