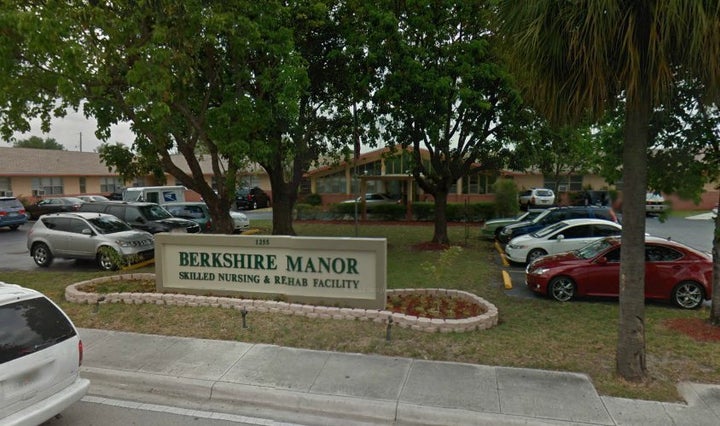 A man who jumped naked from the roof of a North Miami nursing home Sunday died in custody of unknown causes after a struggle with police.
The bizarre incident began Sunday morning when 28-year-old Camilo Ernesto Guzman threatened to leap off the Berkshire Manor nursing home, prompting 911 calls.
Before police arrived, witnesses say Guzman jumped naked off the roof of the one-story building and entered the nursing home through a window. He then grabbed a female employee, who managed to struggle free.
Police found Guzman barricaded inside the receptionist area, destroying property. According to the incident report, he was behaving irrationally and was extremely violent.
Police said when they couldn't talk Guzman down, they used a Taser, citing "totality of circumstances" in which a subject is evaluated to be an immediate threat, combative, and either mentally ill or under the influence of a controlled substance.
But only one of the Taser's two probes made contact, and the report states the attempt was unsuccessful.
Police say they then tried to physically restrain Guzman as he fought back. He began to loose consciousness, and police requested emergency medical care.
The Detective Bureau and Crime Scene are currently investigating the case as an "in custody" death.
UPDATE: According to the death investigation report, Guzman had a 12-year history with controlled substances. Although the cause of death is listed as unknown, authorities cite that Guzman was a heavy drinker and cocaine user. According to his brother, Jorge Guzman, the deceased was last seen on Saturday at 2 a.m. when he snorted two grams of cocaine as recorded on the death investigation report.