Today must be Magazine Makeover Day, because both Harper's Bazaar and Glamour have debuted all-new looks.
Bazaar, as we mentioned earlier today, got a sleek make-under with a spare Gwyneth Paltrow cover and more simplified sections, including features called "The A-List" and "The Wait List." To say we're fans of the new look is an understatement.
Glamour, on the other hand, decided to go in another direction.
The March 2012 issue features Amanda Seyfried on the cover, clad in a skimpy Pierre Balmain top, Hudson jeans and layers of makeup. She's sitting in a frilly pink bedroom setting, gripping a bright yellow blowdryer, and surrounding her doll-like face are giant bolded words like "Sex" and "Shopping" and "Gossip."
Our first thought when we glimpsed the new cover was: Did a group of 14-year-old girls hijack Glamour?
To be fair, editor-in-chief Cindi Leive was clear about the fact that she wanted to target younger readers. She told Women's Wear Daily in December, "The format of many women's magazines -- Glamour included! -- hasn't changed much for a decade, but young women are consuming media in totally different ways now."
We love Glamour for its fun beauty tips and gossip, but we also read it because it has some truly high-quality articles, including interviews with female members of the U.S. military and pieces on Planned Parenthood.
But with a campy cover like this one, it's a little hard to tell.
[An aside: the Amanda Seyfried shoot is actually pretty cute. Ellen von Unwerth snapped the "In Time" star wearing Cushnie et Ochs, 3.1 Phillip Lim, Prada and Versace paired with some insanely red lips.]
Check out the younger, hipper Glamour. Are you a fan?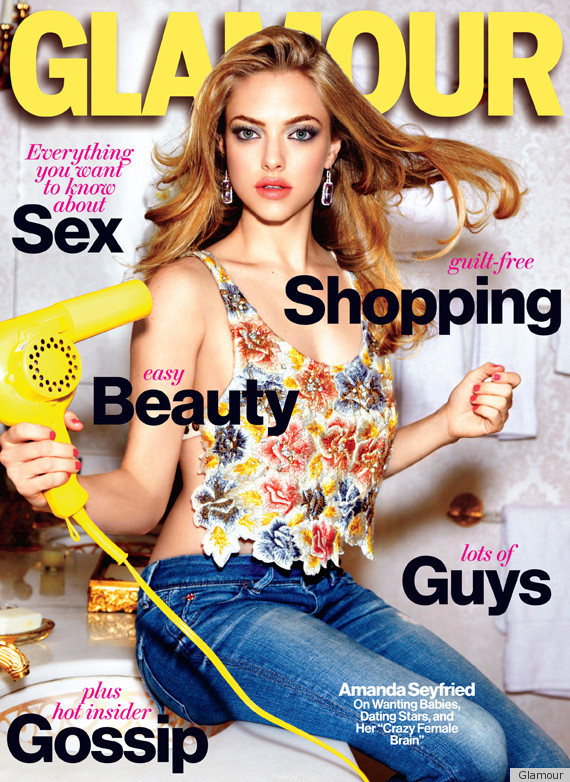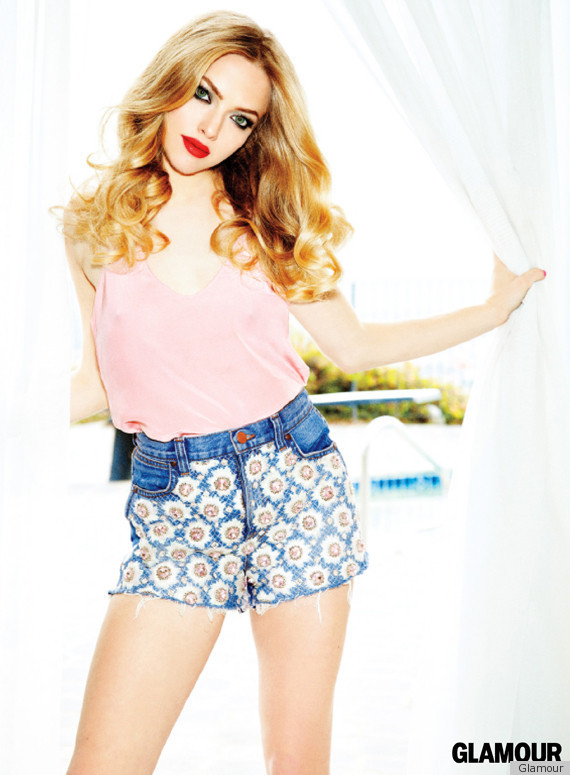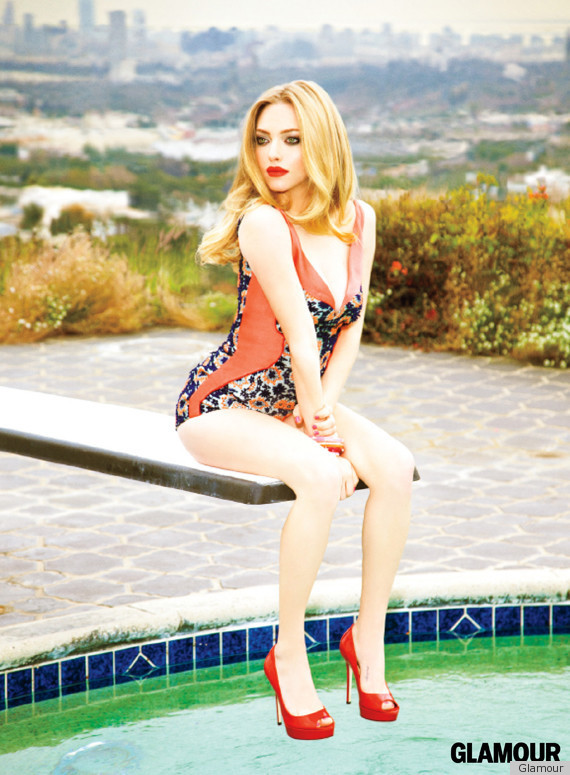 BEFORE YOU GO
See more photos of Amanda Seyfried: