The music world may be skeptical and the late-night TV audiences may be downright spiteful, but fashion is still sweet on Lana Del Rey.
The indie singer landed a modeling contract, shortly followed by a dramatic Interview cover. Now she's upped the fashion ante with a biggie: the March issue of Vogue UK.
The "Video Games" singer posed for Mario Testino (again: big leagues!) wearing a pretty pastel Louis Vuitton dress, playing up her dreamy, sort of vacant look. Front and center are her signature bee-stung lips (minus the bee).
The cover is lovely, save for those pointy red fingernails, which are just odd. But are you on board with Lana becoming fashion's new It Girl? We know y'all have opinions about this -- let 'em rip (nicely) below.
PHOTO: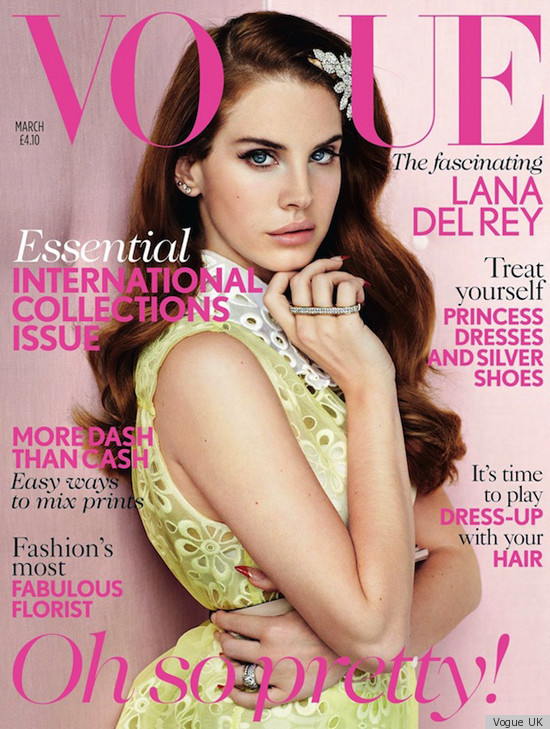 See photos of Lana's sweet style: