"Blue Marble 2012," a stunning image of Earth that NASA released last week, captured the imagination of the Web. It was among the most popular posts on The Huffington Post, and according to MSNBC's Photoblog, it has already been viewed more than 3.1 million times on Flickr, making it among the site's most-viewed images.
Now, citing "public demand," NASA has released another HD image of Earth. This one, however, like the original 1972 "Blue Marble" image, offers a view of portions of the Eastern Hemisphere.
SCROLL DOWN FOR IMAGES
According to NASA, the image was taken by the Visible Infrared Imaging Radiometer Suite (VIIRS) instrument aboard the Suomi National NPP satellite.
The spacecraft, which was sent into orbit last October, will be used to forecast weather and to study climate change.
"Blue Marble Eastern Hemisphere" is composed of data gathered from six orbits of the Suomi NPP on Jan. 23, 2012. The satellite orbits Earth 14 times per day at an altitude of 512 miles.
From the NASA Goddard Space Flight Center's Flickr Page:
Compiled by NASA Goddard scientist Norman Kuring, this image has the perspective of a viewer looking down from 7,918 miles (about 12,742 kilometers) above the Earth's surface from a viewpoint of 10 degrees South by 45 degrees East. The four vertical lines of 'haze' visible in this image shows the reflection of sunlight off the ocean, or 'glint,' that VIIRS captured as it orbited the globe.
The original "Blue Marble," a photograph captured by the Apollo 17 crew while they were on their way to the moon in 1972, was taken at a distance of 28,000 miles, according to Genome Biology.
How do the two images compare? Which one do you like better? Let us know in the comments.
Click here to see "Blue Marble 2012," the image NASA released last week.
LOOK: Eastern Hemisphere - Blue Marble 2012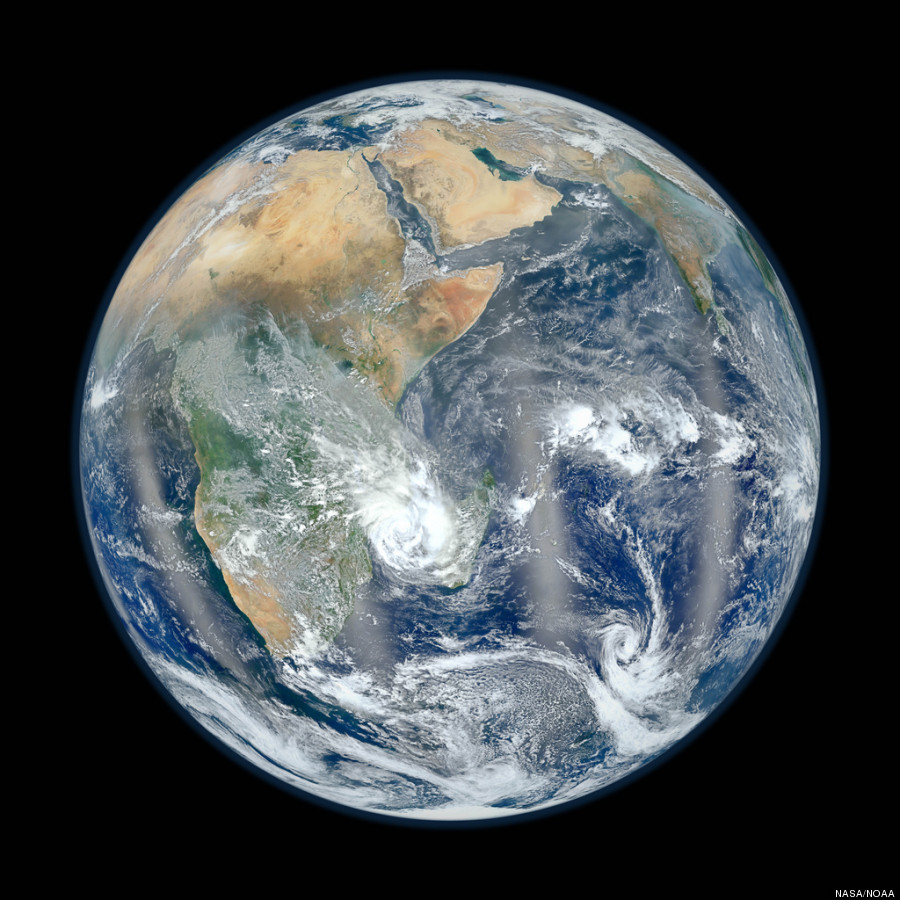 LOOK: 1972 Blue Marble Image: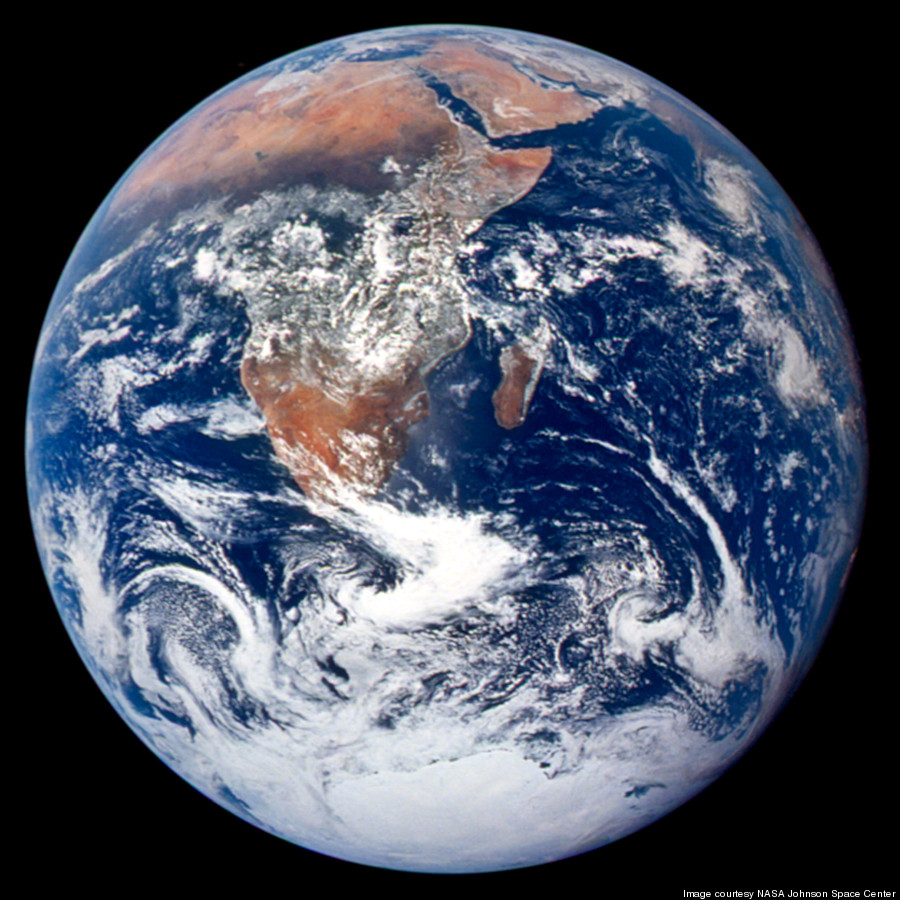 BEFORE YOU GO