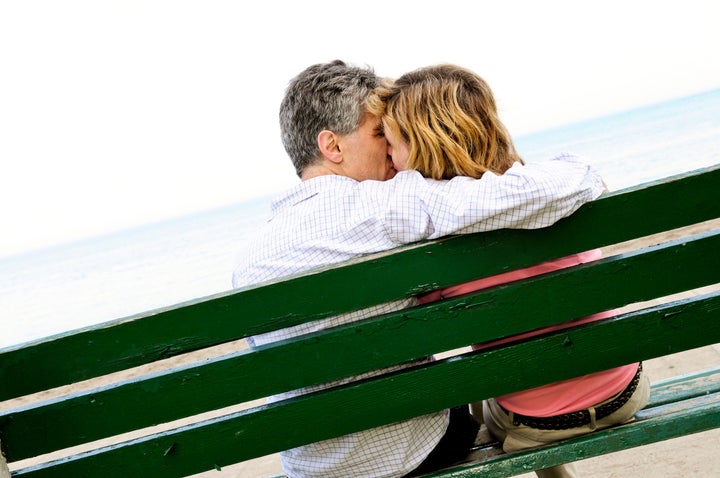 Yet another warning this week that post 50s are in denial about the need to practice safe sex. According to British researchers writing in the medical journal "Student BMJ," the rate of sexually transmitted diseases is skyrocketing among the senior population. New diagnoses of HIV, for example, doubled among post 50s between 2000 and 2009, and the demographic now accounts for 20 percent of adults accessing HIV treatment in Britain, the article noted.
"Whilst we have a huge evidence base on what works to educate young people about sex and sexually transmitted infections and we have had lots of campaigns over the years dedicated towards them, we don't have any evidence base on what will work with older adults," von Simson wrote in the email. "If all the campaigns older adults see are targeted at young adults, it is not surprising that they might take from that that they are not at risk."
The reasons for these increased numbers aren't known for sure, but some theories include the rise of erectile dysfunction medication, more older adults staying sexually active and a lower rate of condom use among post 50s. In its 2010 sex study, AARP found that "one in five sexually active singles reported using a condom regularly and only 12 percent of the men and 32 percent of women said they used one every time." Likewise a 2010 study by Indiana University found that those over 45 had the lowest rate of condom use.
In addition to sexual education being limited in their youth, "baby boomers became sexually active post-pill, and pre-AIDs, so have not had as much awareness or influence about STIs," Linda Kirkman, a PhD candidate at the La Trobe University Rural Health School in Bendigo, told Huff/Post50 in November. "Delays in diagnosis and treatment (perhaps because sexual health concerns are not considered for older people) mean that an infection might be more entrenched and harder to treat than if it was dealt with early on. Also the immune system is not as strong and is not as able to fight infection as it would be in a younger person."
Of course, this doesn't mean that post 50s should steer clear of sex, especially with a recent study from Match.com showing that people over 60 are most likely to reach orgasm. This same study also showed that those over 60 are pickiest about who they date. It only makes sense to apply the same caution, and be choosy about protection as well.