We'd hesitate before taking fashion advice from Victoria Beckham, if only because we'd find it hard to replicate. "Fill your closet with Christian Louboutins" or "You can't go wrong with a navy blue fascinator" aren't exactly the kind of tips we can follow.
But in the newest issue of i-D, for which Posh poses for the striking cover photo, the designer and former Spice Girl opens up about an interesting fashion revelation: she's less comfortable in those tight, trendy dresses than you'd think.
"When I started it was all about the corset dress. That's what people associated me with, and possibly if I'm honest a sign of my own insecurities as well. But the older I get and the more comfortable I am in my own skin, the more I realise that to look great and feel great I haven't always got to wear something tight."
Only Victoria Beckham would channel her insecurities into wearing MORE tight clothes, right?
And though Beckham arguably could look good in a paper bag, she claims that she spends a lot of time pondering what flatters her figure the most.
"I've stood on many a red carpet and been photographed from every angle, so I know how important it is for a dress to be flattering."

"I don't follow fashion and I don't follow trends, I just follow my instincts and think, what do I want to wear? What am I feeling for next season?"
Sounds good to us! Although we suspect Posh follows fashion more than she lets on.
Check out the cover photo below, and see even more sexy shots of VB over at i-D.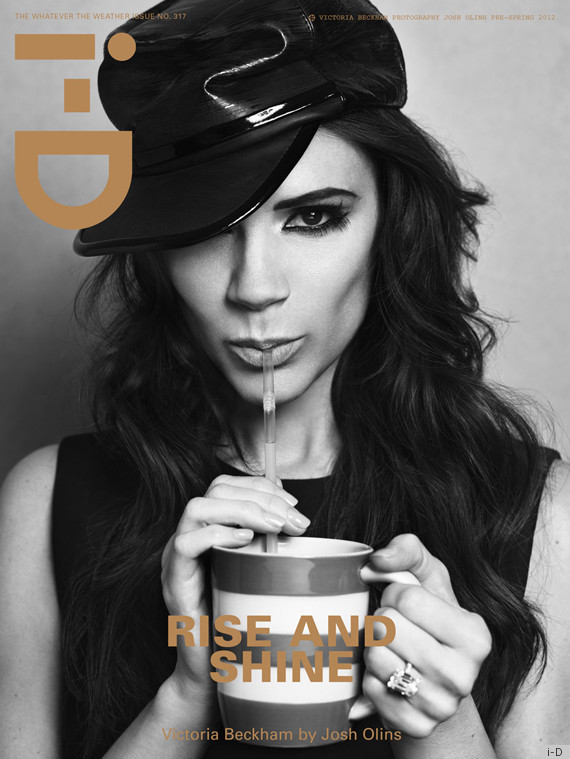 BEFORE YOU GO