What would Fashion Week be without DJs? Nowhere near as fun, that's for sure. To celebrate those who get the party started, we are profiling some of our favorite DJs. First up is California native Mia Moretti. The ultra-stylish blond, who recently released a single, "So Beautiful" in collaboration with violinist Caitlin Moe, is a staple of New York fashion week, spinning at events such as Chelsea Clinton's wedding and shows like Alice & Olivia.
Below, she tells us what she's currently listening to, her prediction for the most overplayed song and more.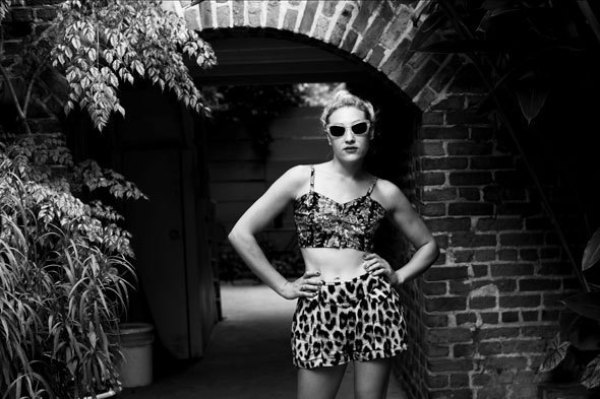 What is your prediction for most overplayed song during the shows or parties?
Lana Del Rey, "Born To Die."
What is the best song to play at a runway show?
There is never a perfect song for a runway show, because the music reflects the collection. Every collection is completely different, not just for the specific designer, but also for the season and the year. As a basic rule, I don't like to use any music that is brand new or too recognizable in a show, because I think it is more important to let the clothes dictate the mood, while the music carries one along. I don't want to resurrect an emotion or aesthetic someone may have previously attached to a track that might overpower what the designer is expressing; I prefer to use more unknown artists or original music in a runway mix.
What song should never be played at a fashion show?
Michael Jackson, "Thriller."
What songs are you planning to play during Fashion Week?
The Weeknd, "D.D." (Echoes of Silence Mixtape Edit)
Jessica 6, "White Horse"
Midnight Magic, "Beam Me Up" (Jacques Renault Remix)
Cerrone, "Supernature"
Justice, "Parade
Nero, "Crush On You"
What is the first fashion show you DJ'ed?
It was the Walter Fall 2010 show. I started the show with an acoustic cover of Miike Snow's "Animal," and I had Caitlin Moe playing strings over it.
What show would you most like to DJ?
Versace.
What was the first fashion show you ever went to?
My dad took me to a fashion show at Galeries Lafayette in Paris when I was in high school. I thought it was very sophisticated at the time, but looking back I think it was the fashion equivalent of your first concert experience being Tiffany at the local mall.
What do you wear if you are DJing a show or party?
I always wear something that reflects the mood I'm in at that moment (or the mood I want to be in); however, if I'm DJing the after party for a show, I usually wear something that the designer's selected for me.
What is the last song you downloaded?
Katy Perry, "The One That Got Away" (Acoustic Version).
Who are you currently listening to?
Jessica 6, Holy Ghost!, Chilly Gonzalez, Sébastien Tellier, Theophilus London, Little Dragon, The Rapture, Les Rita Mitsouko.
What is your go-to song of all time?
Les Rita Mitsouko, "Andy."
Check out some of our favorite DJs below:
FASHION RELATED LINKS YOU MAY LOVE:

How To Rock A Pencil Skirt Out Of The Office - Refinery29

20 Winter Trends That Look Good On Everyone - Glamour

Could Stuart Weitzman Be the Next Manolo Blahnik? Lucky

See Really Old Polaroids of Candice Swanepoel, Miranda Kerr & More - The Cut