Rihanna got everyone's attention last week when she debuted a new blonde mop of hair.
But lest last week's attention fade, Rihanna stepped out in a eye-catching outfit on Sunday night consisting of cute skinny denim, a Chanel biker hat, thick red lipstick and a sheer-paneled black bodysuit.
We love the jeans and the strong lip, but the bodysuit is one of those typically controversial Rihanna items: it's provocative, skin-baring and would look horrible on anyone else but sorta works on the Barbados-born singer.
As for accessories (as if she needed any), Rihanna wore a complicated necklace-belly chain doodad and a new adornment we'd never seen before: a small tattoo in the shape of a gun.
While we admit that we'd never wear the mesh one-piece ourselves (which is what we say about all of Rihanna's outfits), she looks pretty killer... no pun intended.
PHOTOS: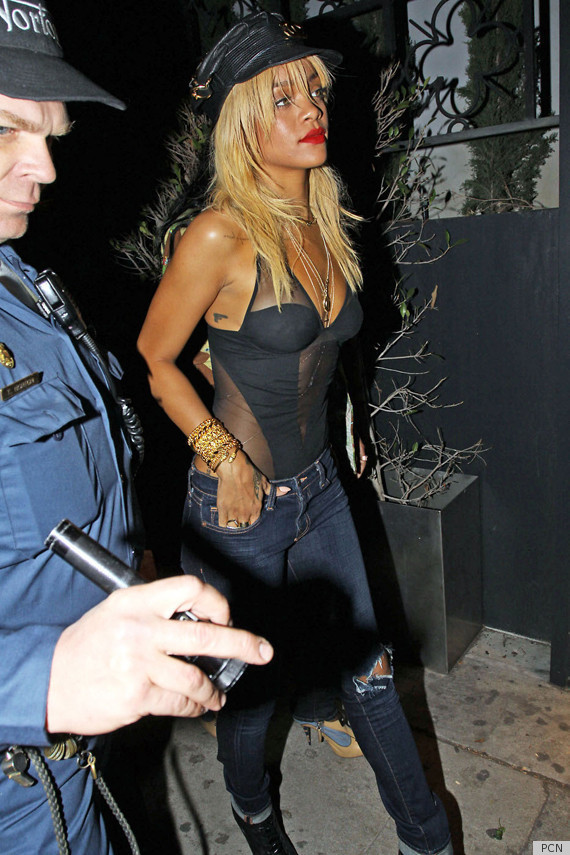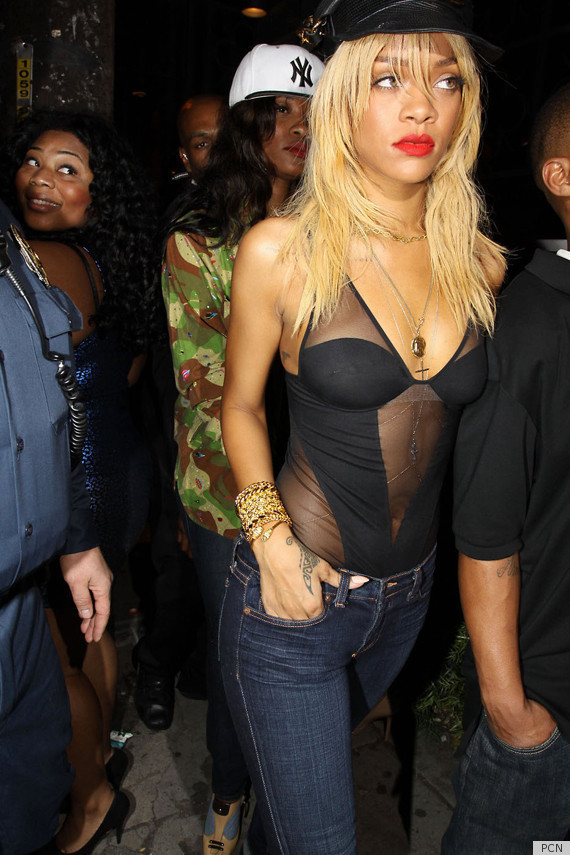 See more pics of Rihanna's new 'do:
BEFORE YOU GO