Harper Beckham isn't quite old enough to steal her mommy's dresses (something we do all the time). But she is growing like crazy, wearing big girl clothes in her own adorable, mom-approved style.
The seven-month-old turned up at LAX airport with her mother, Victoria, in coordinating plaid. The pop star-turned-designer wore a maroon top and navy kilt by Miu Miu while her daughter sported a black-and-red plaid dress with buttons up the back.
Of course both Beckham ladies also wore their style signatures: Victoria had her oversized shades and Harper had her headband and tights (and no, they don't appear to be by Chloe).
She might look small in Victoria's arms, but take a glimpse at pics of Harper from last Fashion Week -- look how much she's grown in just one season!
Check out the adorable mother-daughter duo.
PHOTO: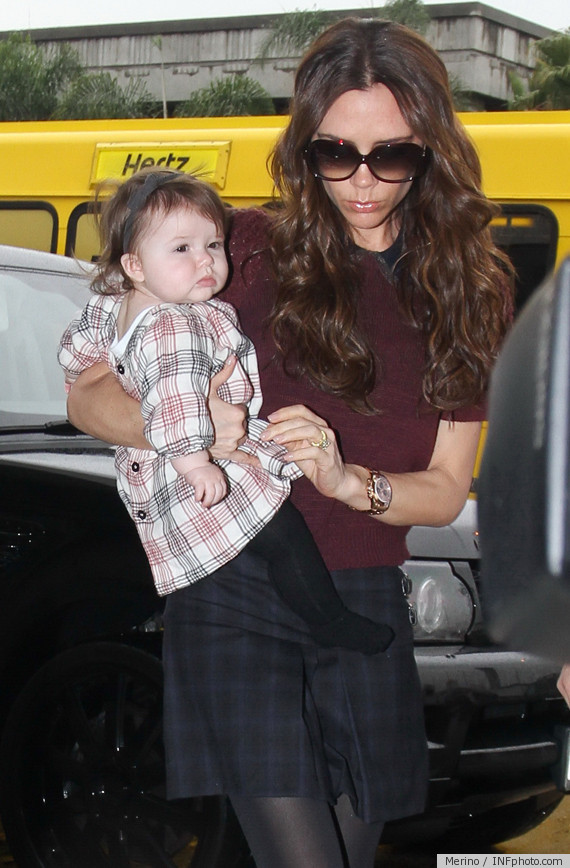 PHOTO GALLERY
Victoria and Harper shop/brunch in NYC(CLONED)