Indie singer/media target/Vogue UK covergirl Lana Del Rey boasts several peculiarities, namely her sharp claw-like manicure and her ability to debut an album in the second spot on the Billboard charts after bombing spectacularly on national TV.
Now add a third idiosyncrasy: a glitter tooth.
Apparently the sparkly cap replaces the matte gold one she sported a few weeks ago, writes Us Weekly. The cap is just a temporary thing (i.e. not some extreme, Kanye-like tooth replacement situation) and she's not the first female celeb (see: Ke$ha) to go gold. But still we've got questions.
Is this just another form of accessorizing? Are gold cap teeth just like bracelets or necklaces or earrings? Is it only gold teeth, or are colorful teeth also cool? Is this a trend we've missed, necessitating a quick dash to the dentist? Is the fad about to sweep through Hollywood and -- gasp-- onto red carpets??
God help us.
See for yourself below. Are you as confused by this accessory as we are?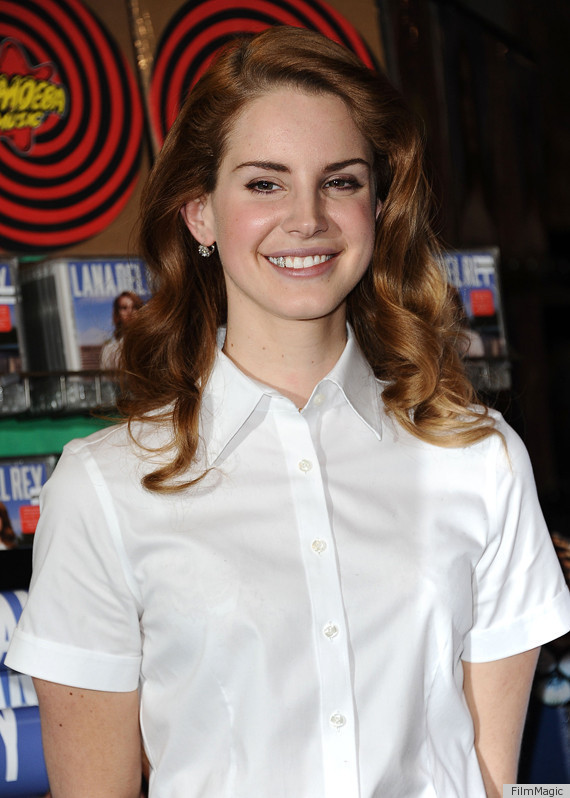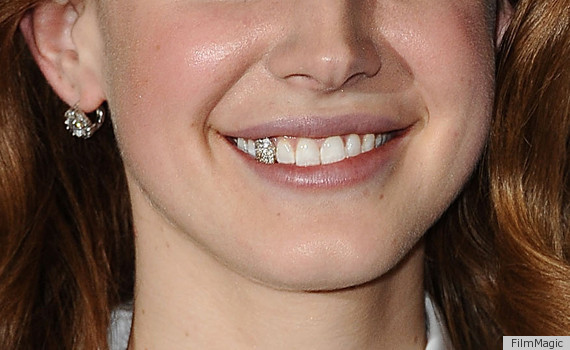 BEFORE YOU GO