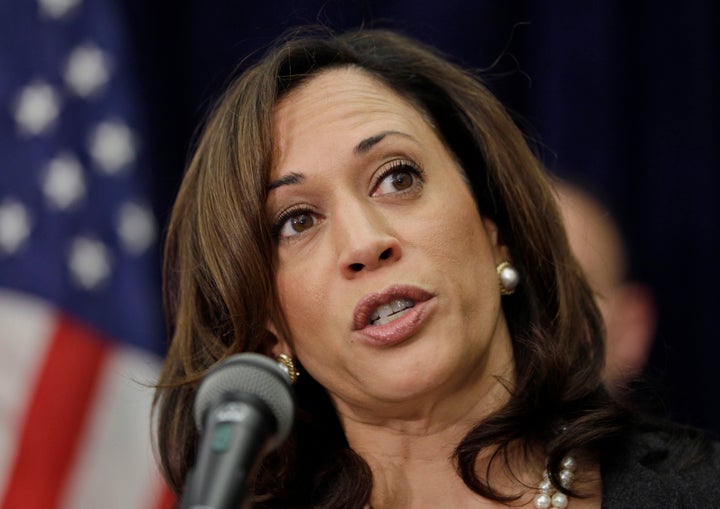 A settlement between the nation's largest banks and the government over allegations of widespread mortgage fraud could come as early as Thursday, capping nearly 16 months of negotiations.
The settlement will resolve claims that five of the nation's largest banks forged documents and wrongfully foreclosed on borrowers in what has come to be known as the "robo-signing" scandal. New York Attorney General Eric Schneiderman and California Attorney General Kamala Harris have been outspoken in urging the Obama administration to hold the nation's biggest banks accountable for their role in the housing crisis and have resisted signing on to the settlement until now over concerns that it would go too easy on the banks and provide too little homeowner relief. The two states' participation had widely been seen as necessary to a successful deal.
In this election year, the proposed deal has become a political lighting rod as some consumer advocates have criticized the Obama administration for what they perceive as terms that deliver too little help to desperate homeowners.
"Even if the final settlement number is $25 billion, it pales in comparison to the scope of the problem," said Margery Golant, a Florida-based attorney who represents homeowners and formerly served as assistant general counsel at subprime mortgage giant Ocwen Financial. "If you do the math, that's a few hundred million per state. That's not enough to change anything."
The majority of the settlement money is earmarked for helping homeowners change the terms of a mortgage or refinance it, or reduce the amount of principal owed.
California and New York are joining more than 40 states that already have agreed to the settlement. Florida, Massachusetts, Nevada and Delaware have remained resistant to joining, though that will likely change now with California's and New York's participation, sources familiar with the negotiations said.
Shaun Donovan, secretary of the Department of Housing and Urban Development, said last week that a deal "will be finalized, I would expect, in the coming days." A final deal has not been officially announced.
This story has been updated to reflect that the settlement deal could be finalized as early as Thursday.
BEFORE YOU GO