Phlegm, a UK-based comic creator and street artist, is known for his signature imaginative style that consists of weirdly-proportioned figures and fantasy-driven scenes. Phlegm's work reminds the viewer of a street art version of Terry Gilliam, filled with surrealism that rivals the imagination of a young child.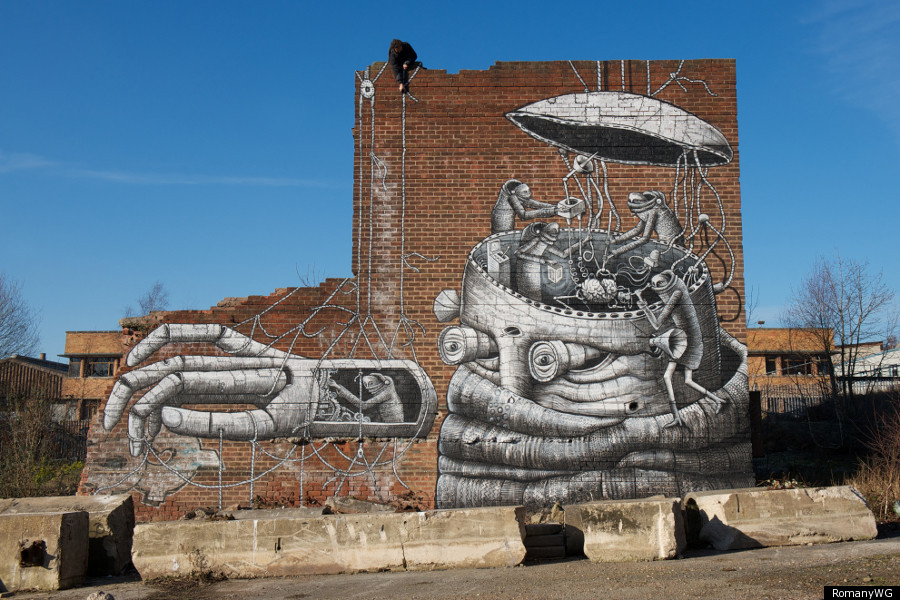 Photo by RomanyWG
With a keen eye for the urban canvas, Phlegm's latest work covers an abandoned electricity substation. Coming in at a reputable 33 feet, the mechanical invader spares no detail, displaying a gift for intricacy despite its large size.
Painted in Sheffield, the robot was completed in just four days. Armed with a thirst for the next overlooked spot to paint and the artistic skills to take over the UK, don't expect this to be the last time you see Phlegm's odd moniker online. View a slideshow of Phlegm's robot below, and let us know what you think in the comments section.
PHOTO GALLERY
BEFORE YOU GO
Phlegm - Robot
PHOTO GALLERY
Phlegm - Robot