A man sits in front of his Macintosh computer adorned in tin foil, glitter and pearls. He selects the Photo Booth application and takes photos of himself, changing into progressively more grandiose outfits. The result is a collection of self portraits depicting an array of curious creatures. The man is Art by Davey and this is his Tribe.
Art by Davey is the moniker of a dancer, photographer, artist and designer in New York City. Since 2010, Davey has been working on the project "Photo Booth Me," producing images using the Mac software of the same title.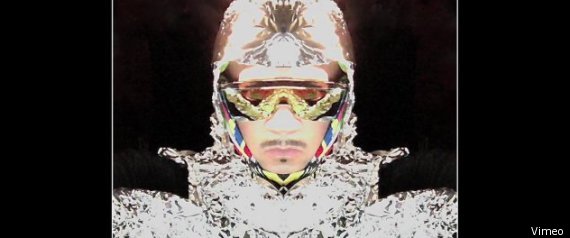 "Photo Booth Me" is a series of self-portraits of Davey adorned in elaborate costumes of makeup, fabric, eye wear and jewelry. Using strategic lighting and the "mirror" function on the application, he constructs characters that collectively are his "Tribe." These tribe members are inspired by ancient cultures of Africa, the Middle East, India, South Aast Asia, Mexico, Native America, Japan, China, and the tribes of the South Americas, and the self-portraits of artist Kimiko Yoshida.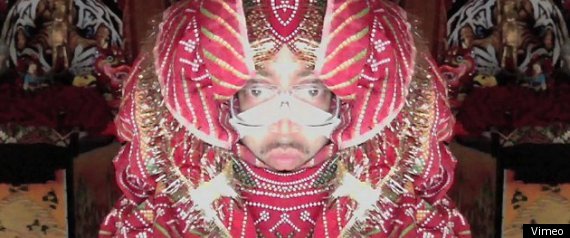 Davey began his career as an artist in 1984 and has since worked on a myriad of projects including performance art like The I-Bunny, photography and a stint in the fashion world in the 80s and 90s with Art by Davey Artwear. His Artwear received attention from fashion magazines like Harper's Bazaar and musicians such as Sinead O'Connor, who donned one of his corsets during a performance.
The avant-garde style from his Artwear line is evident in "Photo Booth Me," as is the meticulous eye of a fashion designer. Plus, his mirror effect is reminiscent of these two guys you might have heard of, who use the same visual trickery .
Watch a video of Art by Davey's "Photo Booth Me":