Ellsworth Kelly is having an LA moment. First his collection was used to inaugurate Matthew Marks' Los Angeles gallery opening and now his prints are being exhibited at the LACMA. The 88-year old East Coast master seems to be adjusting to the West Coast spotlight just fine.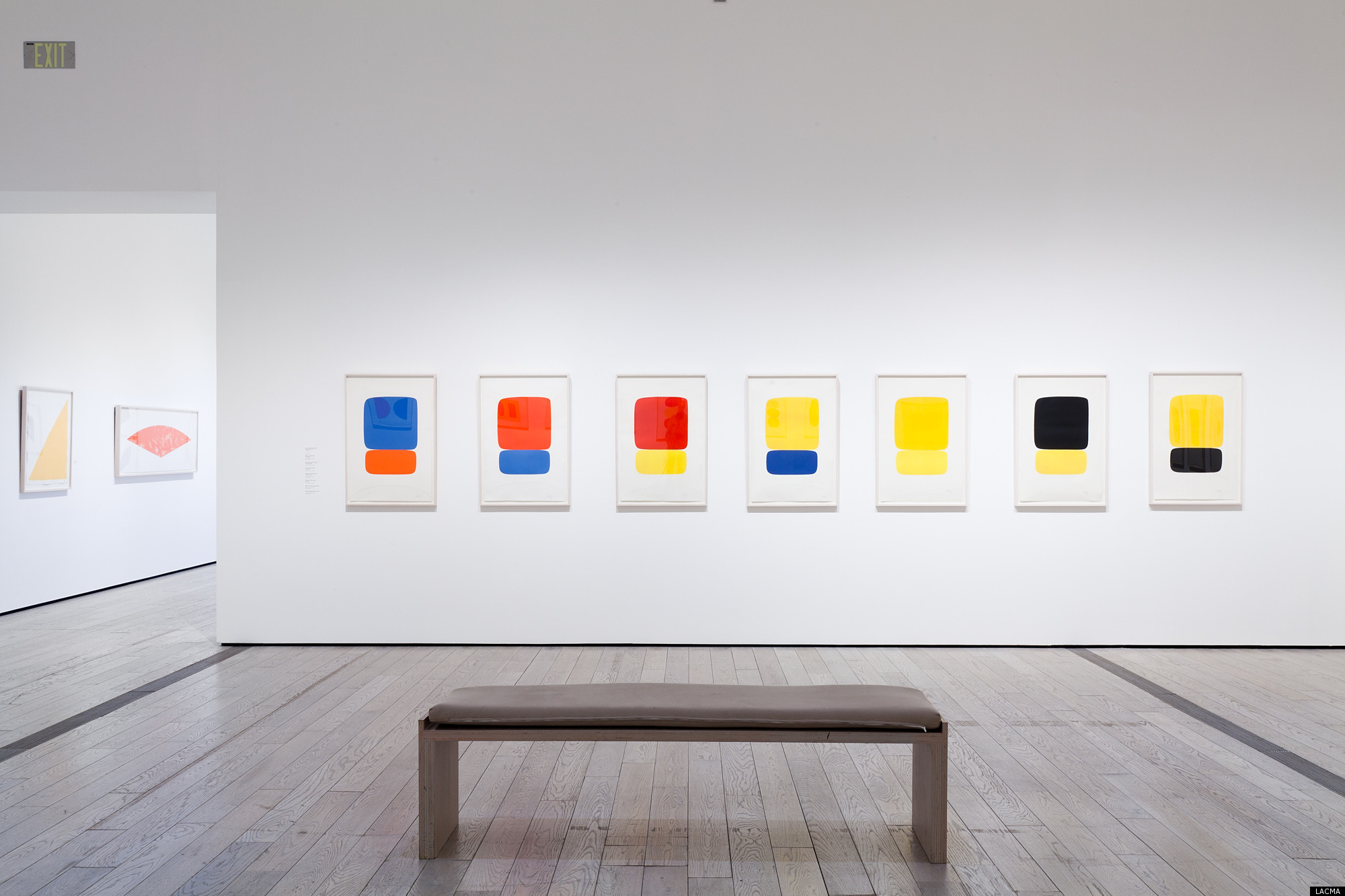 Kelly's works, simple as they appear, have yet to be successfully categorized. Composed with rigorous perfectionism, they are a bit like jazz, allowing a slight aberration in form to revel in its reverberations. His lines are razor sharp and his colors pop, so even the simplest of works hit you hard.
LACMA is hosing the first retrospective of Kelly's prints since 1988. The works co-mingle well together in the sunlit LACMA halls; the colors and shapes harmonizing off their differences, almost creating a visual puzzle. There is seriousness in Kelly's shapes and playfulness in his color, creating an immensely calming viewing experience. In Kelly's own words: "Every shape is an idea, and I have to take that very seriously. I have to wait for the right shapes."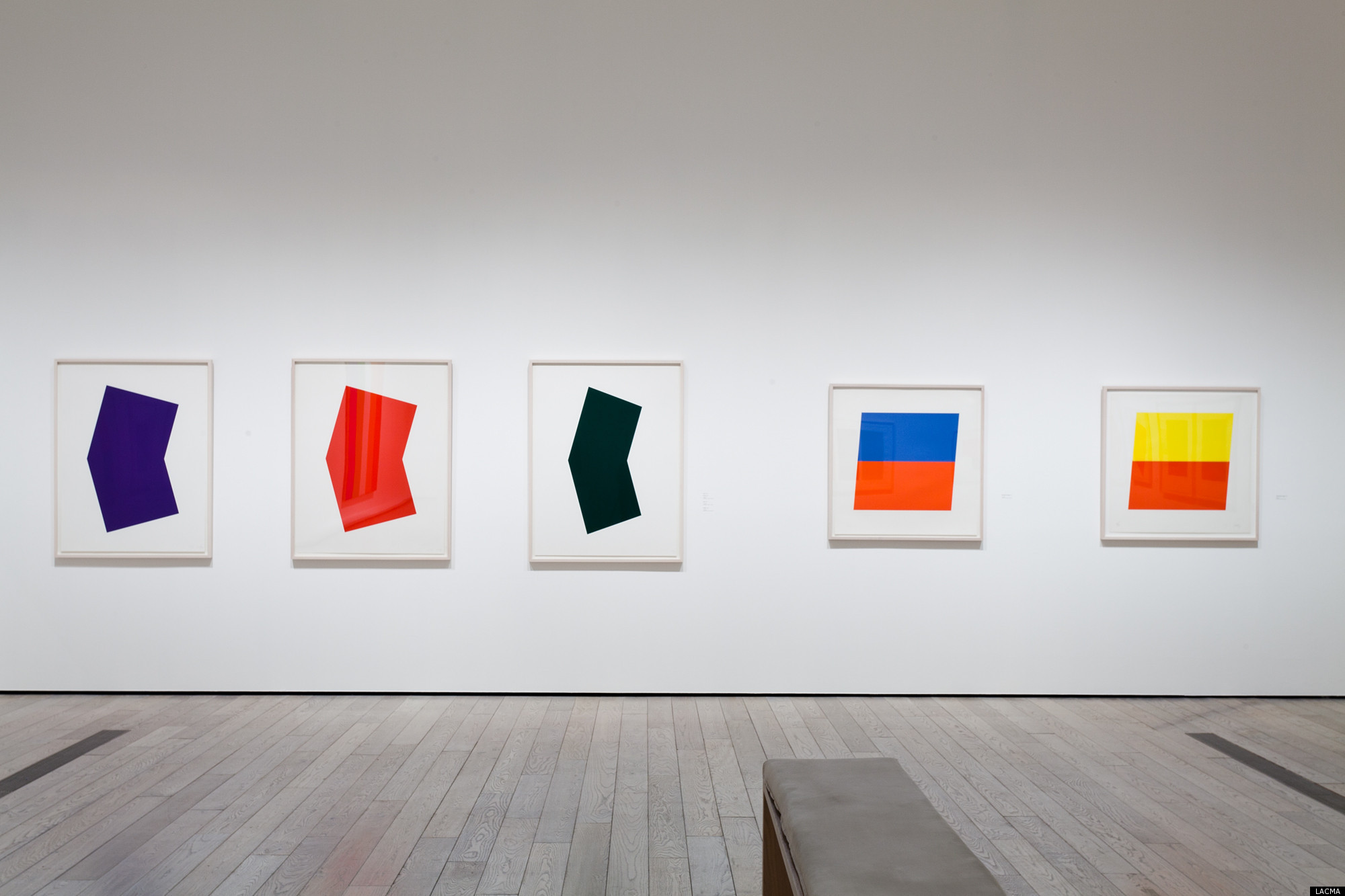 The exhibition contains color fields, black and white works, even Kelly's more recent plant drawings. In these, only the most essential lines of the busy biological forms are captured to create the purest representation. Through his method Kelly creates a philosophy in which outline and essence are one. A philosophy that, now that we think of it, is very LA.
Kelly's exhibition will show at the LACMA until April 22.