The Morgan Library is exhibiting a collection of works illustrating how history's greatest artists, writers and musicians were inspired by animals.
The wondrous part about the exhibition, named "In The Company of Animals," is the diversity represented, both in terms of the animals' roles on the artists and, conversely, the artists' roles on art.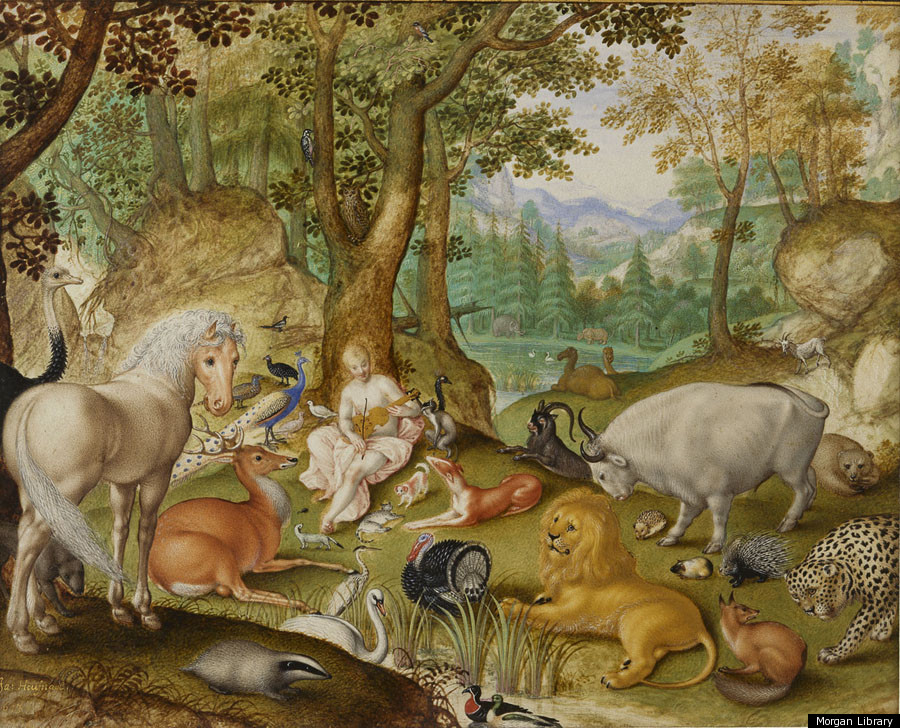 The works show animals as symbols, as teachers, as scientific subjects, as man's best friend. The collection contains the satanic snake in Albrecht Durer's "Adam and Eve" with T.S. Elliot's "Practical Cats," David Hockney's sketches of his puppies with illustrations of Winnie the Pooh. The pieces represent vastly different worlds, yet the tenderness toward animals is tangible throughout the disparate works.
The exhibition is supported by Tina Santi Flaherty in honor of her faithful companions Jackie, a white Labrador retriever, and Scarlett, a King Charles spaniel. It features work by John James Audubon, William Blake, Albrecht Durer, T. S. Eliot, David Hockney, Ted Hughes, George Orwell, Sergei Prokofiev, Peter Paul Rubens, E. B. White, and Virginia Woolf, among many others.
It will show at The Morgan Library from March 2 through May 20. See the website for details on lectures and additional events.