Next up in our Fashion Week DJ profiles is DJ Ruckus, who can be found DJing every major event from from P. Diddy's parties to a Louis Vuitton show.
Below, he fill us in on what to wear when DJing Alexander Wang's show and more.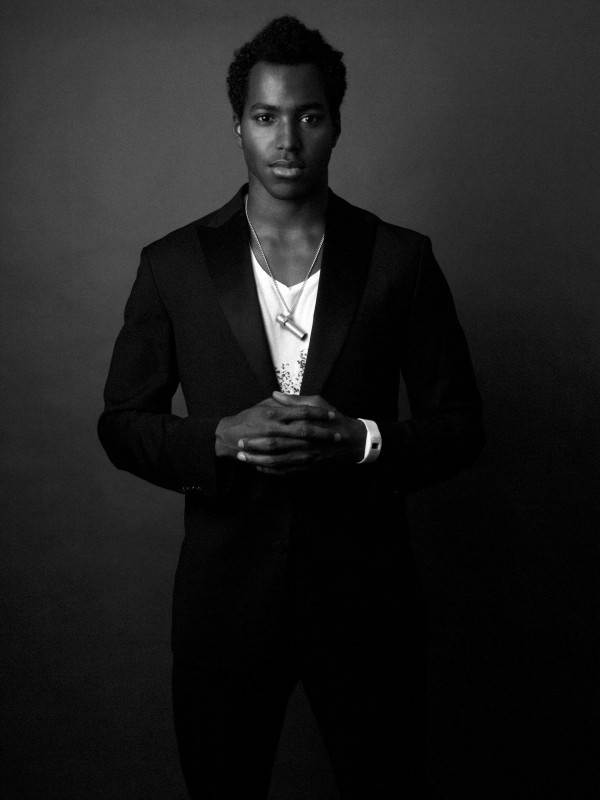 What is the first fashion show you DJ'ed?
Hmm, it was so long ago I don't even remember! I think it might have been G-Star, then Heatherette and then Alexander Wang. Since those there's been so many I can't even keep track!
What show would you most like to DJ?
I would love to DJ for Alexander McQueen, John Galliano and anything Marc Jacobs does. All of these guys are legends.
What do you wear if you are DJing a show or party?
This depends on the vibe of the party. Like, Alexander Wang is young and edgy and you know you're going to sweat from dancing, so the outfit can be as simple as jeans and a tank top to show your tattoos. But at a party like D Squared, you're likely going to find me in something like a tuxedo with a pair of Louboutin sneakers.
What song should never be played at a fashion show?
Right Said Fred, "I'm Too Sexy" should never be played at a fashion show.
What is your prediction for most overplayed song during the shows or parties?
I can see a lot of songs by the Black Keys being overplayed… And I'm sure "We Found Love", by Rihanna will be too.
What is currently on your playlist?
I am currently listening to Lana Del Ray, Azelia Banks, Iggy Azelia, Nervo, Nicki Minaj, and Temper Trap.
What is the last song you downloaded?
Lana Del Ray, "Video Games."
What is your go-to song of all time?
Michael Jackson, "Don't Stop Til You Get Enough."
What is the most played song on your iPod?
Probably "Black Swan" by Thom Yorke and "John" by Rick Ross and Lil' Wayne.
Check out some of our favorite DJs below: