Next up in our Fashion Week DJ profiles is Paul Sevigny. In addition to being the older brother of actress Chloe Sevigny, the New York native is a nightlife king. He previously owned gotham city hotspots like Kenmare and The Beatrice Inn. Although he started out on Wall Street, the banker-turned-DJ now counts Marc Jacobs and Chanel as his clients.
Below, he fill us in on how long it takes to prepare his Fashion Week music, the first fashion show he went to and more.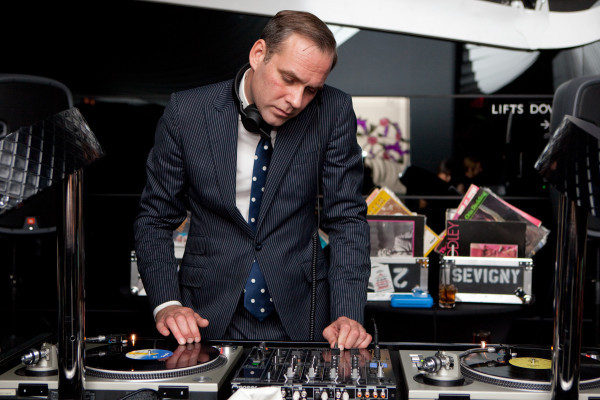 What songs are you planning to play during fashion week?
It took me nine months to compile the records that I'm playing during Fashion Week. You'll just have to be at the parties to hear them.
What song should never be played at a fashion show?
I don't think there should be any boundaries on the music played at a fashion show, it should be more creative than a nightclub.
What is the best song to play at a runway show?
Something that conveys the mood and feeling that the designer is trying to portray with their designs.
What show would you most like to DJ?
Helmut Lang's comeback show.
What is the first fashion show you DJ'ed? What did you play?
It was the Imitation of Christ show. Bauhaus, "Bela Lugosi's Dead."
What was the first fashion show you ever went to?
Marc Jacobs.
What is your prediction for most overplayed song during the shows or parties?
I don't even know the overplayed music.
Check out some of our favorite DJs below:
PHOTO GALLERY
BEFORE YOU GO