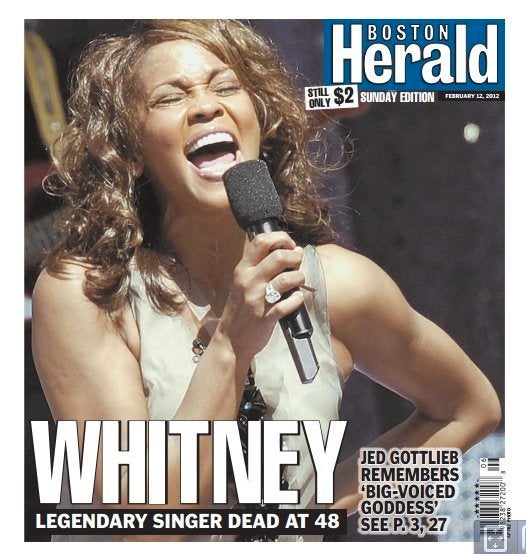 Newspapers around the world paid tribute to Whitney Houston, who died on Saturday at 48. Houston was reportedly found at the Beverly Hills Hotel on the eve of the Grammy Awards. The music icon was apparently planning to attend Clive Davis' pre-Grammy party in the hotel.
Newspapers from New York to New Zealand splashed Houston's photo across their front pages, calling Houston the "Queen of Pop," and a "legend." Below, see how papers across the globe commemorated the life of Houston.
All photos are courtesy of the Newseum.com.