Sloths and name generators have been having a good couple of weeks. Between Kristen Bell's overjoyed sloth story going viral and everyone trying to figure out what their blues name (and every other kind of name) is, it seems only logical that someone out there would make a sloth name chart.
Cinnamon the Algae-Covered Goliath is writing up this post, but we feel a little sorry for anyone whose middle name starts with a B.
Proceed with caution, and let us know what your sloth name is in the comments!
PICTURE: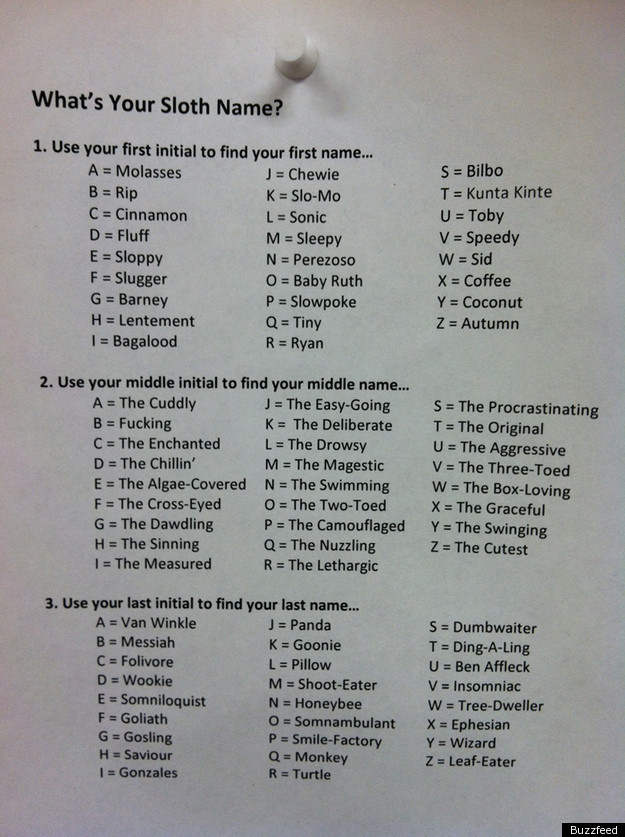 Via Buzzfeed
BEFORE YOU GO