Meet Gabrielle Hamilton, owner of New York's Prune restaurant -- and House Beautiful's 2012 Food Columnist (shown here with ever-stylish Editor-in-Chief Newell Turner). The talented chef, who also holds an MFA in Creative Writing from the University Of Michigan, will be sharing the stories behind her favorite recipes on a monthly basis.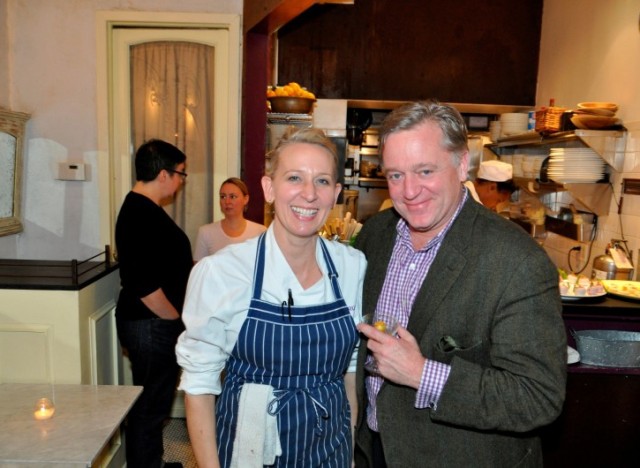 Photo by Annie Watt
The gluttonous side of us was thrilled about House Beautiful's choice in Gabrielle. After all, she's practically trademarked the mix of "comfort food, but very inventive" fare that fills the menu at Prune. So we say: Bring on the recipes, please. But from an editorial standpoint, we are excited to read Gabrielle's work. Her 2011 memoir, 'Blood, Bones & Butter,' was a beautifully-written chronicle of the power of family and how it can shape a life path. Gabrielle's warm personality (which is really evident in every aspect of her restaurant) fills the pages and comes through to any reader. This alone will make the upcoming issues of House Beautiful a must-read...as if they weren't already.
Click through our slideshow to see a sneak peek of Gabrielle's first column in the March 2012 issue of House Beautiful...along with Stylelist Home's new Associate Editor Diana Nguyen and yours truly, celebrating Gabrielle's success at Prune.