Newt Gingrich was snapped getting close to a panda at the San Diego Zoo on Thursday.
A San Diego Union-Tribune reporter, Christopher Cadelago, took the photos and posted them on his Twitter feed. While he was feeding the panda, Newt's phone rang, Cadelago tweeted:
Newt Gingrich's ringtone is ABBA's "Dancing Queen." Answers saying, "I am standing here feeding a panda."
Cadelago reported that Newt asked lots of questions about the animals as he was shuttled around the zoo and declared the trip a "real thrill." Maybe Newt will fit in a shower before he makes Callista "quite happy" with a Valentine's Day dinner.
PHOTOS: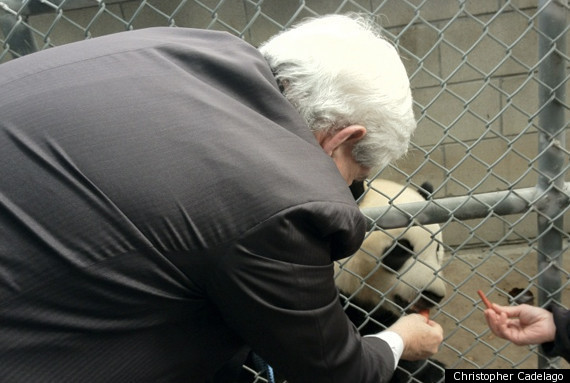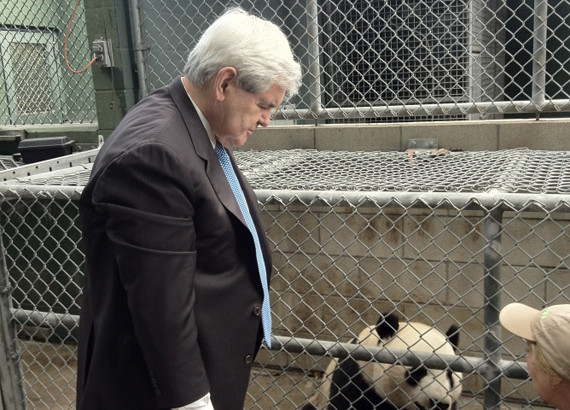 BEFORE YOU GO