For those who still can't get enough of last year's royal wedding, Mattel is releasing a Barbie and Ken version of Prince William and Kate -- just in time for the Duke and Duchess of Cambridge's one-year wedding anniversary.
The company's royal dolls feature the plastic pair in their wedding-day regalia, with Barbie Kate in a floor-length, ivory taffeta replica of her Sarah Burton for Alexander McQueen gown, complete with lace and faux pearl buttons. The Duchess of Cambridge doll also wears a veil, sparkling tiara, diamond earrings and even a mini-version of her sapphire engagement ring.
The Prince William figurine wears a replica of his red Irish Guard uniform. His outfit includes tiny doll-sized medals.
Mattel's William and Catherine Royal Wedding gift set is available for pre-order online now at BarbieCollector.com for $100.
This isn't the first time we're seeing royal wedding dolls. Last year, collectable company Franklin Mint issued a $295 Kate Middleton royal engagement doll, which featured a replica of her dress. And who could forget the strangely muscular action figure replicas of Kate and Pippa, released by toy company Herobuilders in November 2011?
Mattel is no stranger to bride and groom doll sets. The company just released "Twilight" wedding dolls earlier this month.
Photos courtesy of Mattel.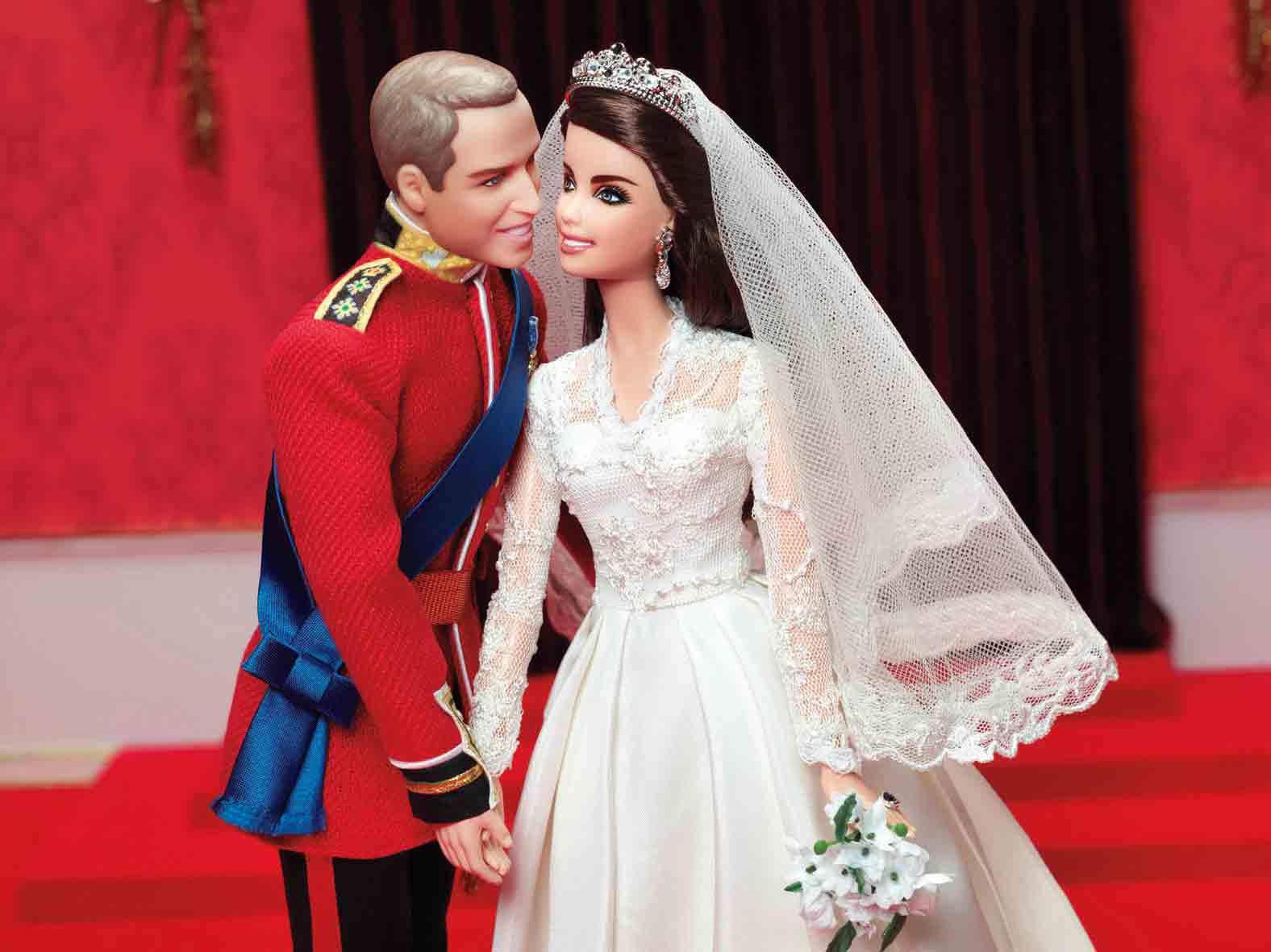 BEFORE YOU GO