We've seen our fair share of uniquely upcycled home pieces, but we'll admit that nothing prepared us for these unusual snow shoe sconces from CustomMade artisan Abiding Branches.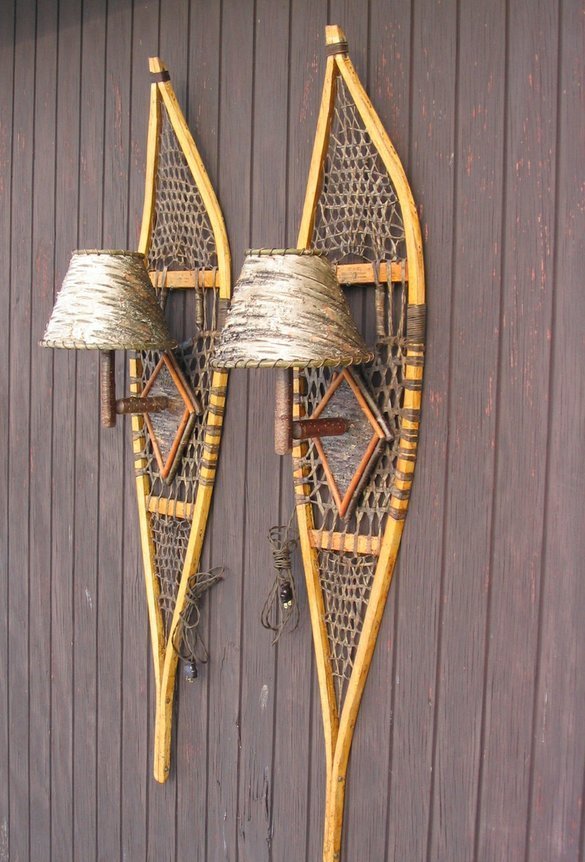 Photo by CustomMade artisan Abiding Branches
We're strangely attracted to the handcrafted look and rustic appeal of these snow shoe sconces. The birch bark shades and the leather stitching make for stylish touches. While these snow shoe sconces might not be for all rooms, they're certainly a (very) innovative reuse of snow shoes that will bring an unexpected touch to a front entrance or above a large console table. And...people will definitely be talking about them.
Want to see more? Visit CustomMade to browse for more of these amazing and unique works, or check out these other creations in the slideshow below.