Photographer David Roemer has worked with the best of the best, including magazines such as Elle, Marie Claire and Vogue Russia, as well as with supermodels like Karolina Kurkova, Angela Lindvall and Eva Herzigova.
Although the New York-native initially studied psychology and film, he quickly found success as a photographer. Below, he discusses the oddest place he has ever done a shoot, why Victoria's Secret Angels are so successful and what he thinks about Crystal Renn's figure.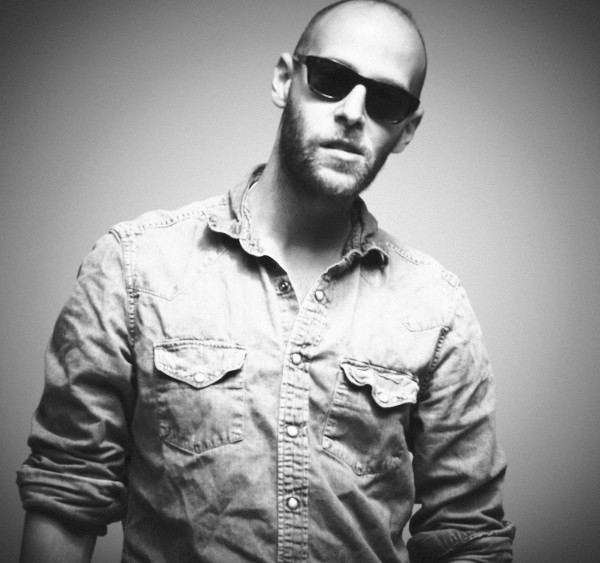 How did you first get started in photography?
I have always been interested in visual mediums. After working in advertising a few years, I quit to study painting, sculpture and eventually decided to pursue photography. I never assisted anyone and more or less, I taught myself.
Were your parents supportive?
They did support my decision, but were not thrilled. They were worried about the competitive nature of what I was undertaking.
What was the first big shoot that you did?
An ad campaign for Dennis Basso that was 8 pages in every major American magazine in 2006.
What was it like working with Crystal Renn for a Vogue Latino America editorial?
Crystal Renn is one of the most talented models I have ever shot. She is completely engaged, knows every angle, is extremely creative. At this point, she is a muse. She inspires anyone that shoots her and always brings something new. She's an amazing model, incredible person. I don't think about the debate over her weight, and I don't see what the big deal is. She was beautiful at a bigger size, and is beautiful now. As long as she's happy, it's her body and that's what matters. Plus or straight size doesn't matter to me if they have the right proportion, a diamond face, an incredible personality and they bring amazing energy.
Having worked with Victora's Secret angels, like Karolina Kurkova and Erin Heatherton. What is it like to shoot a commercial model for an editorial?
To reach both marks in commercial and editorial, they have to have something special, unique and different. I think they have a slight androdgny that sets them apart, the "it" factor that gives them crossover appeal. It seems now that there are less rules, most top editorial girls are doing Victoria's Secret, though not always vice versa in the editorial market.
Have you ever worked with someone who was a complete diva? How do you handle it?
Yes. It usually gets very ugly. However, I try to be understanding, it is a stressful business that can push people to their physical and emotional limit.
Who do you think are the current supermodels?
Lara Stone, Kate Moss, Anja Rubik and Karlie Kloss.
You shot an editorial for XOJane back in May, what is it like working for an online editorial versus print?
I think blogs are changing the way information is shared. A few years ago you needed to purchase every magazine. Now, everything from every publication is online, sometimes before it even hits the newsstands. I will always love the tangible reality of a printed image.
What is your preferred form of social media?
I am on Facebook, barely. Nothing else.
What's the strangest location you have ever done a shoot?
A whorehouse in Brazil.
What's the most surprising thing you have seen on set?
A model's hair being set on fire.
What music did you listen to on set?
Music is extremely important for every shoot. It depends, normally poppy '80s hits, disco, or newer hipster rock. I am pretty open musically, it depends on the situation. Sometimes to get everyone in the right mindset we go with the flow, from punk to electro.
How would you describe your personal style?
I like refined casual... relaxed. I normally wear jeans and sweaters, lately have had a thing for leather. My favorite stores are Hollander & Lexer, Odin and Acne.
What is your current inspiration?
Its always the same. Yin and yang, black and white, beauty and ugliness, bad taste and good taste. Finding the tension in every image, that allows it to speak for itself and challenge people.
What other photographers do you admire?
Many that are dead. Guy Bourdin, Helmut Newton, Richard Avedon and Chris Von Wagenheim.