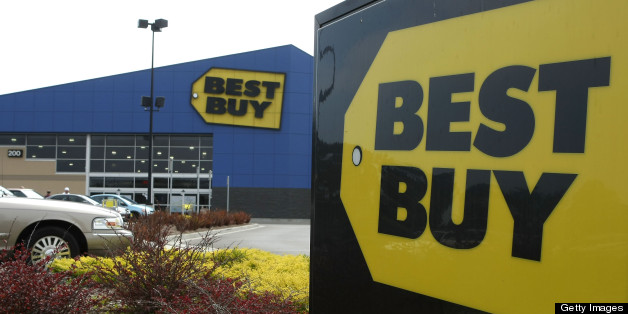 TVs at electronic retailers may provide customers with a bit of entertainment while they shop, but the images on the screens at one Best Buy had a customer far from amused.
Gloria Berg was shopping for TVs with her son and grandchildren at a Best Buy in Greenville, South Carolina when a pornographic image of a man and woman suddenly appeared on screen, local News Channel 7 reports. The image remained on the screen for several minutes until it was removed by a manager who claims that the store's wifi had been hacked, allowing the offending image to be uploaded.
"They, like, brush it off like it's...who cares?" Berg told News Channel 7. "Nobody cares. It's pornography. And we are getting adjusted to that kind of mentality. That's why we are losing our morals."
Pornography in the workplace and the public space has become an increasingly divisive. The issue gained particular attention in 2010 when a report came out revealing that at least 31 employees at the Securities and Exchange Commission, a federal agency tasked with regulating the securities industry, had spent hours viewing pornographic websites at work around the time of the 2008 financial crisis, raising concerns about employee negligence.
Still, such instances remain fairly common. Seventy percent of porn viewed on the Internet occurs between the usual work hours of 9am and 5pm.
But work isn't the only place where Americans are encountering porn. Some may be finding it on the screens of their public libraries. Despite banning activities such as sleeping, eating and being barefoot, the Seattle Public Library will not prohibit patrons from viewing pornographic material on the library's computers, according to SeattlePI.com. Residents have filed several complaints against the library on the grounds that the adult material is often seen by children. The library maintains that filtering out such content for adults would be a violation of free speech.
New York city adopted a similar policy last year.
"In deference to the First Amendment protecting freedom of speech, the New York Public Library cannot prevent adult patrons from accessing adult content that is legal," a public library spokeswoman told the NY Post.
Best Buy's holiday sales disappointed at the end of last year, in part because of tougher competition with Amazon.com.
BEFORE YOU GO