Is that a Smurf? A female version of Skeeter from "Doug"? Some sort of Disney character incarnate?
No, it's Nicki Minaj!
The singer makes a very bright appearance in March's issue of Vogue (the one with Adele on the cover!), wearing her signature pink hair in curls and a very sexy fuchsia gown and gloves as she poses for Steven Klein.
Oh yeah, and as you might notice -- she's blue.
We suspected we'd see Minaj grace the pages of Vogue someday. After all, she's been on something of a fashion tear lately, hitting New York Fashion Week parties and wearing a headline-making nun outfit at the Grammys.
But she tells the magazine that when she was in high school in Queens, she wasn't so attuned to fashion until a chance encounter:
"I was dressing in Tommy Hilfiger baggy shirts and Boss jeans, but then I met a person who dressed like a tiny lady—pantsuits, heels, lots of makeup. I thought she was larger than life. She once did my makeup—I had never seen myself made up before. I didn't want to wash it off; I felt like I had one day to live this fantasy of being a glamour girl."
Click over to Vogue.com to read more of Nicki's interview, including what shoes she once spent $50,000 a month on.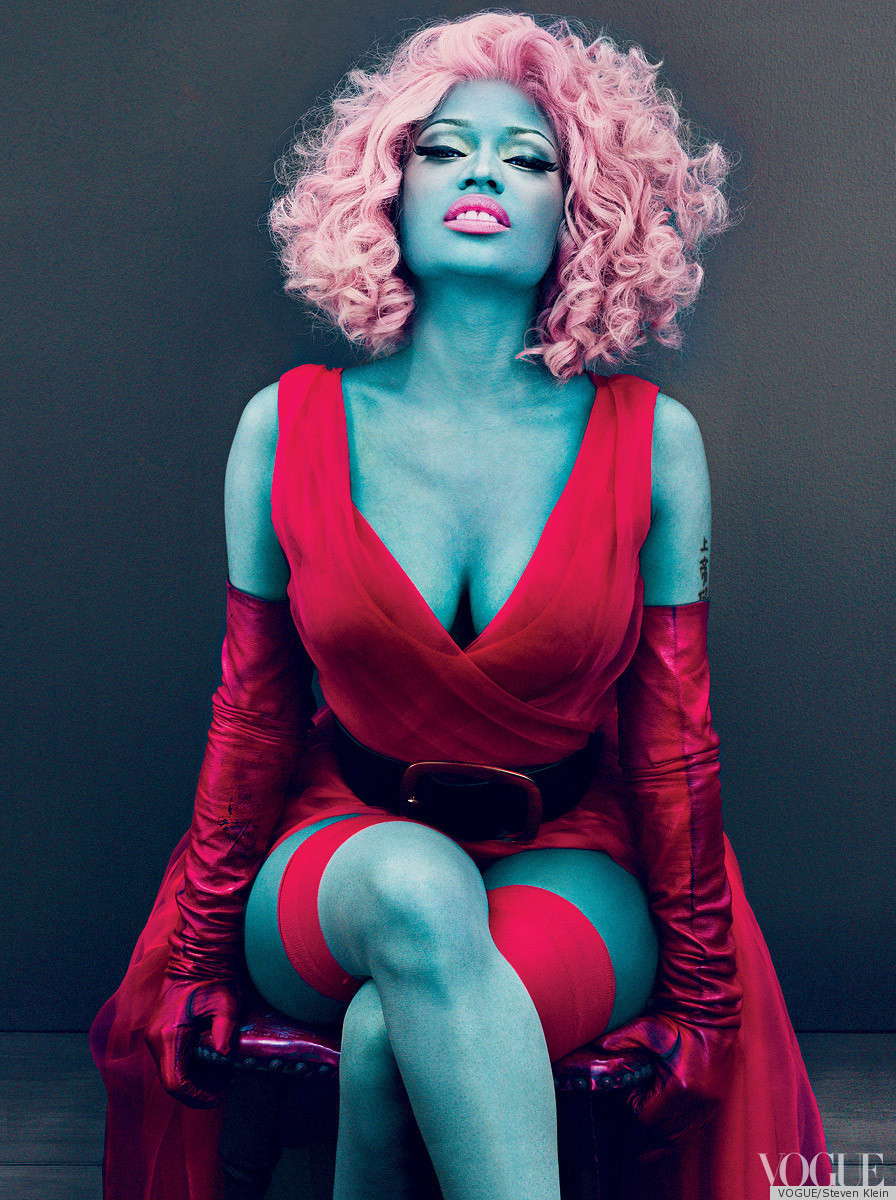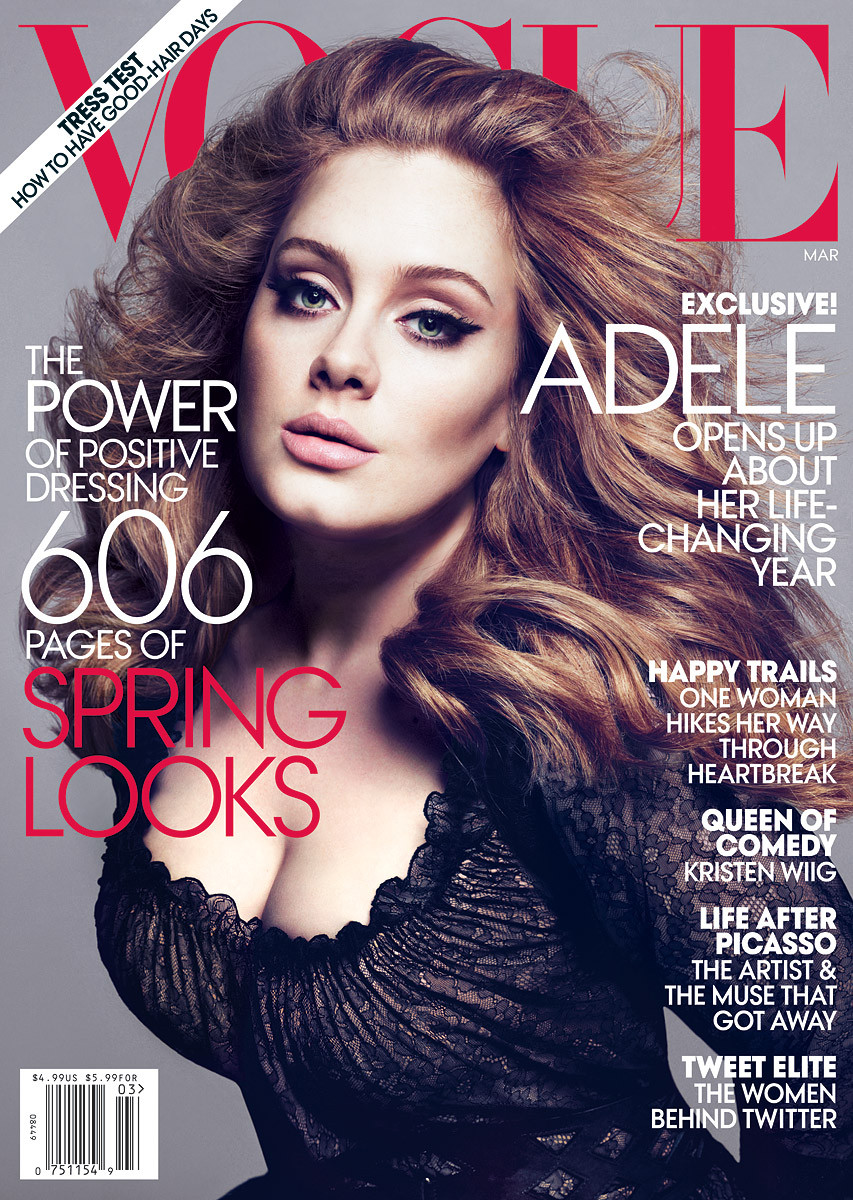 BEFORE YOU GO