The world is fully aware that Beyonce is a superstar, but after her action-packed pregnancy we can add "superwoman" to her list of adoring monikers.
At 6-months pregnant she brought down the house at the VMA's and then went on to shoot a string of music videos (in leotards, no less)--all while trotting around town in 6-inch heels and taping the occasional prime time television interview. Phew!
And now, The Daily Mail reports that the new mom also managed to shoot a glamorous campaign for the House of Dereon Spring/Summer 2012 collection before giving birth to Blue Ivy last month.
Our friends at Grazia were the first to spot the stunning campaign ad and the clothing line's video lookbook.
Famed photographer Tony Duran captured a fresh-faced Beyonce with her perfectly tousled honey blonde locks, dressed in a sexy House of Dereon studded bustier and multiple wooden bangles. And although her belly is clearly not featured in the ad, we're hoping there are more shots to follow with a baby bump cameo or two.
Here's a look at the gorgeous campaign and the House Of Dereon's Spring/Summer 2012 video lookbook-- packed with models prancing through the streets to Bey's "Schoolin' Life."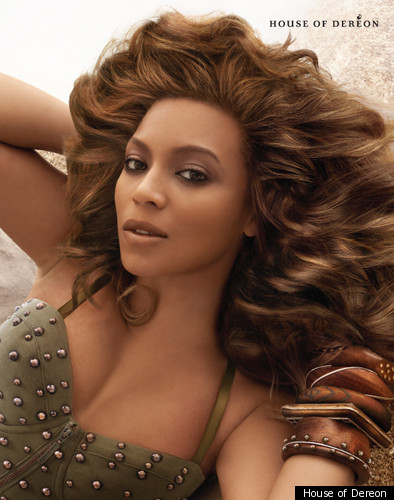 PHOTO GALLERY
Beyonce Pregger Style