Do you recognize this first family of reality TV? It's none other than the Kardashian clan. Long before they were walking red carpets and landing fragrance deals, this gang was all smiles, enjoying a pool day with mom and dad. Kim is a diva-in-training, sporting an itsy bitsy black bikini, while Khloe rocks a baby pink one-piece and matching hair bow and mom's covered in polka-dots. But where's older sister Kourtney?
Kim tweeted the flashback photo saying, "Taking it back old school… Me, Mom, Dad & Khloe."
With camera-ready smiles like this, there was no doubt that the famous family had a future of red carpet rides.
Click over to Celebuzz! for more Kardashian flashback photos.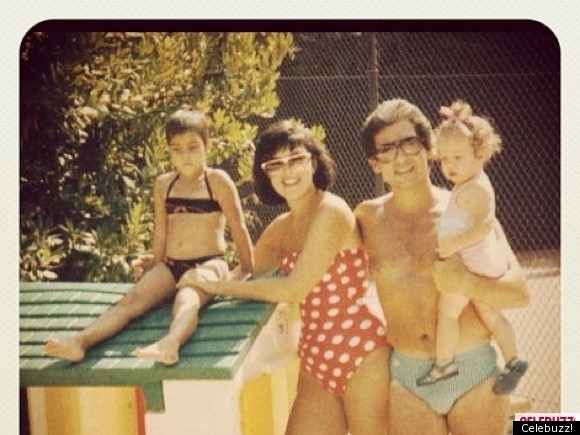 PHOTO GALLERY
kardashian family photos
BEFORE YOU GO