Terry Richardson's unflinching approach to his subjects is widely credited as popularizing the grimy, San-Fernando-Valley-Porn-Studio aesthetic that has changed the face of photography in the past decade. Think of the dirtiest American Apparel ad and you're halfway there.
Richardson's harsh treatment of lighting gives his images a candid feel, as if we snuck into Lindsay Lohan's slumber party and it's exactly all that it's cracked up to be. We see the underside of all that shines, leaving the viewer wondering, "I'm not sure if I was supposed to see that."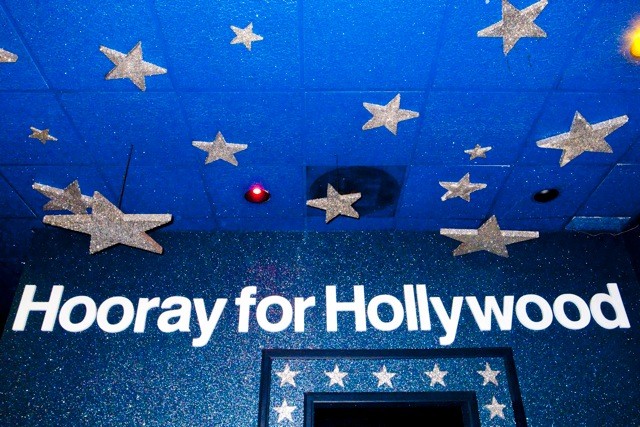 Terry Richardson, Hooray for Hollywood, 2011, C-print, 48 x 72 inches, Edition of 3, plus 2 APs
Courtesy of the artist and OHWOW
It might seem odd that his upcoming exhibition at OHWOW is his first in Los Angeles, but the show looks to make up for all of Richardson's lost time jet-setting around the world by making Hollywood, or rather 'TERRYWOOD,' the focus. The 25 photographs that comprise Richardson's 'TERRYWOOD' show bring the lens close to home, showing Hollywood through the artist's eyes.
Richardson's familiarity with the advertising world is brazenly flaunted as he absorbs key landmarks and common sights and brands them as his own. The images are dripping in TerrySauce, revealing Icarus-like starlets that are washed out by the bright lights.
The sheen of the lip gloss, the sleazy glow of a lonely neon sign, it's all part of Terry Richardson's signature (see his latest collaboration with Lady Gaga, for instance). Welcome to 'TERRYWOOD.'
'TERRYWOOD' will be on display at OHWOW until March 31st, 2012. View a slideshow below.
PHOTO GALLERY
Terry Richardson - 'TERRYWOOD'
BEFORE YOU GO