Singer-turned-reality star Toni Braxton attended The Hollywood Report's "Nominees' Night 2012" party last night in a floor-sweeping Marc Bouwer black lace gown with, er, non-matching red panties. That's right, red underwear.
Can't say we're surprised--there is a major sheer moment going on in fashion (Jessie J at the Brit Awards, Vanessa Hudgens during NY Fashion Week and Rihanna just out on the town).
Plus, Toni's revealing outfit is par for the course-- her sultry style has been well documented over the years. And not for nothing, the 43-year-old singer looks fab! So if you've got it, flaunt it (with appropriate undergarments that is).
We clearly would have opted for a nude colored panty as to not draw attention to our, um, lady parts--but, maybe she couldn't find a pair. After all, brown panties are pretty scarce.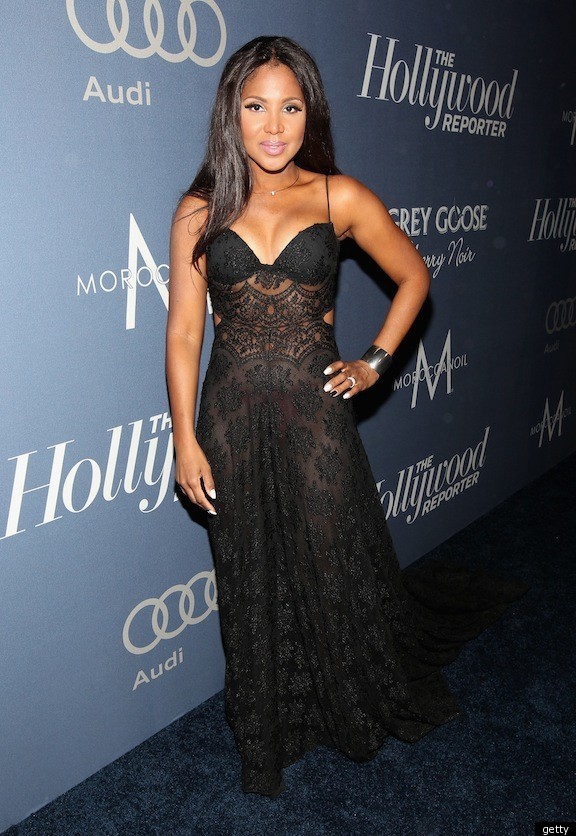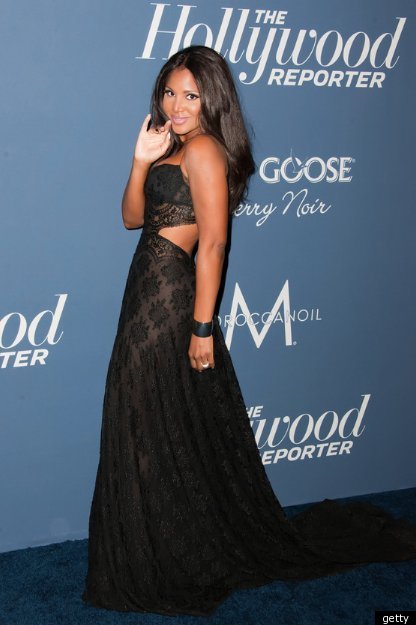 PHOTO GALLERY
Toni Braxton
BEFORE YOU GO