Every year at the Oscars there is that moment when we fall off the couch because an actress took a style risk and blew the competition out of the water. Last year it was Cate Blanchett in Givenchy Haute Couture, at the 2012 Oscars it was Gwyneth Paltrow in a look right out of Tom Ford's fall 2012 collection (which was just shown a few days ago).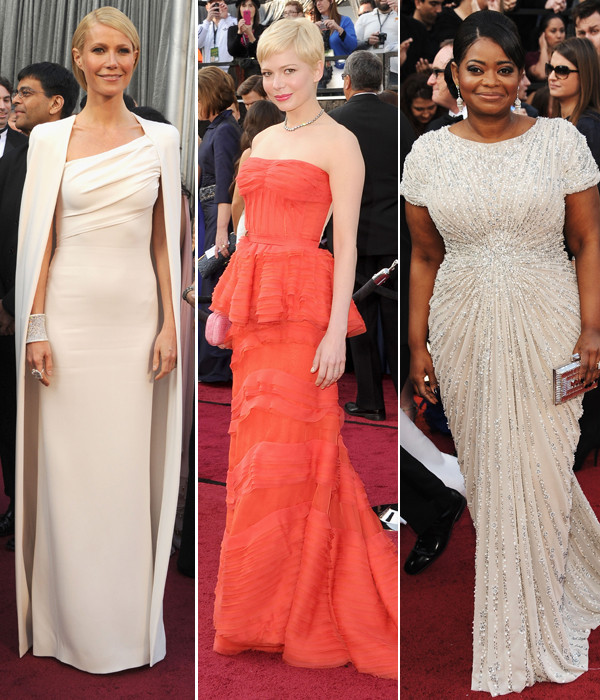 Photo Credits: Getty Images
There were other stunners at the 2012 Oscars: Viola Davis in vibrant green (with that hair!), Octavia Spencer in silver and Jessica Chastain in black and gold. But Gwynnie took it to the next level. See the other ladies that made our jaws drop and see who made our worst-dressed list along with our best and worst beauty picks.
PHOTO GALLERY
Oscars 2012: Best-Dressed
CELEBRITY RELATED LINKS YOU MAY LOVE:

Olivia Palermo's 35 Best Dress Moments - FabSugar

Old Hollywood On Handlebars - Reinery29

10 Styling Secrets of Plus-Size Celebs - iVillage

Victoria Beckham Wears Her Fall 2012 Collection Three Times In One Week! - Glamour

Rachel Zoe Designs Window Displays - Racked
BEFORE YOU GO