Get a vintage-mod look on the cheap with this colorful Craft Of The Day, which is inspired by a midcentury pattern featured by popular Norwegian kitchenware manufacturer Cathrineholm. Keep reading for the how-to.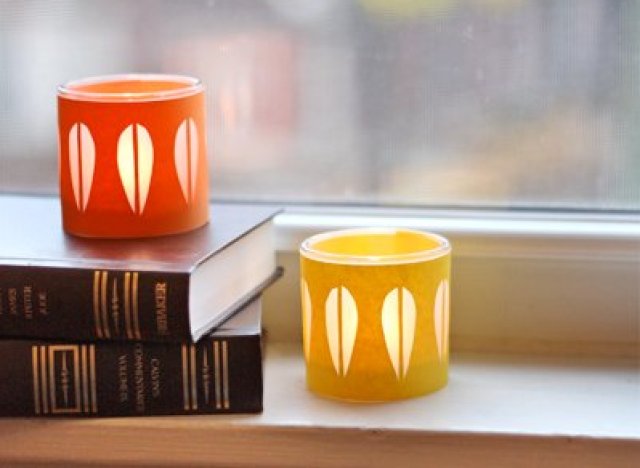 Photo by Jessica Jones of How About Orange
What You'll Need
Translucent paper (like tissue paper)
Tape
Votive
X-acto knife
Template (optional)
How To Make It
1. Wrap tissue paper (or any translucent paper) around a glass votive.
2. Make a template by hand or on the computer and print on colored paper. (Use this template if your votive is close to 2.5" tall.)
3. Cut out designs with an X-acto knife.
4. Layer over translucent paper and around votive.
5. Tape to secure.
For a full tutorial, visit How About Orange. And, be sure to check out the other great crafts in our Craft Of The Day slideshow below.
PHOTO GALLERY
Craft Of The Day