NASA has released a dazzling picture from the International Space Station showing the Atlantic coast from Virginia to New York at a view of about 220 miles above Earth.
The bright spots indicate large cities; New York City and Long Island are visible in the right side of the image, while Philadelphia, Baltimore, Washington, D.C., Richmond, Va. and Virginia Beach are visible as you move south, or to the left of the photo.
SCROLL DOWN FOR PHOTO
According to NASA, the spacecrafts visible in the left side of the image are "parts of two Russian vehicles parked at the orbital outpost."
The ISS orbits Earth at about 17,000 miles per hour. It takes 90 minutes for a complete orbit, so it makes about 16 trips around the world each day.
For another perspective of the same area, check out this time-lapse video that NASA released earlier this year.
LOOK: Eastern Seaboard at Night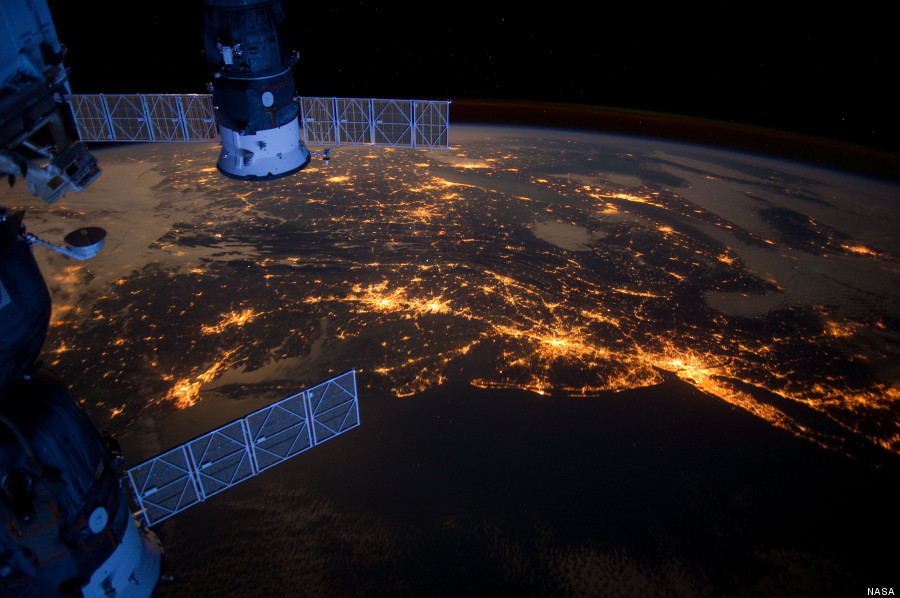 Keep clicking for more images of the Earth from above:
PHOTO GALLERY
The Earth From Above
BEFORE YOU GO