WHO: "New Years Eve" star Jessica Biel
WHAT: Justin Timberlake's new fiancée looked casual-chic with a baby blue Louis Vuitton bag, Roger Vivier flats and orange Wayfarer sunglasses.
WHERE: On the set of "Inside Llewelyn Davis" in New York City on February 23rd.
In related news, Biel reveals the trick to her perfect brows.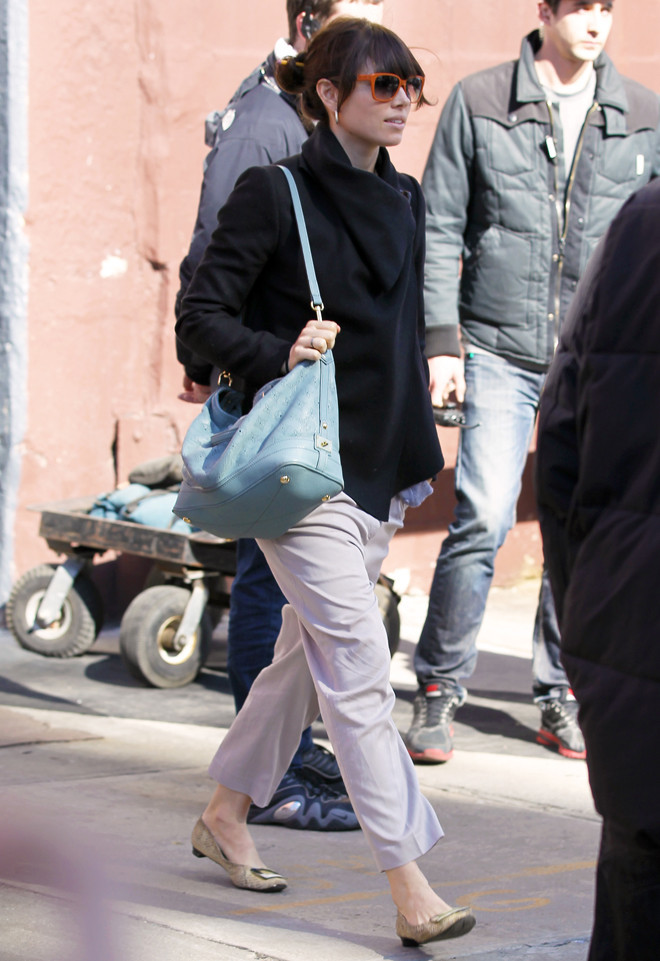 Getty Images
For more look of the day photos, click through the slideshow below.
CELEBRITY RELATED LINKS YOU MAY LOVE:

Olivia Palermo's 35 Best Dress Moments - FabSugar

Old Hollywood On Handlebars - Reinery29

10 Styling Secrets of Plus-Size Celebs - iVillage

Victoria Beckham Wears Her Fall 2012 Collection Three Times In One Week! - Glamour

Rachel Zoe Designs Window Displays - Racked
BEFORE YOU GO